Cruelty-Free Comfort Food at The Wheel of Life
For almost twenty years, Irvinians have had access to ethical and tasty vegan food thanks to one small family-owned restaurant, The Wheel of Life. With an Asian fusion style menu and a lunch buffet for easy take out, this small independently owned business is dedicated to making delicious and palatable vegan Asian cuisine for people from all walks of life. Their dishes include standard fusion favorites like pad thai, steam buns, and orange chicken, and although there are a growing number of other vegan establishments today, The Wheel of Life has been proudly making healthy and cruelty-free Asian food for the masses since 2000. 
Located in the shopping center on the corner of Culver Drive and Walnut Avenue, near the I-5, The Wheel of Life is a long-time local favorite. Although the décor is a hodge-podge of 1990s diner, beach cafe and Mediterranean restaurant, the food keeps people coming back. The quality of cuisine is not high end, but its consistency and familiar fusion flavors is reliable and satisfying. If you're in the mood for cheap and tasty Asian food but want it to be healthy and homemade, this is your spot. 
Every dish on the menu at The Wheel of Life is made to order and is customizable, which helps guests with dietary restrictions get exactly what they're looking for. Some of their most popular dishes include pad thai, tom kha gai, barbecue spare ribs, pineapple fried rice, red curry, lad na, beef and broccoli, kung pao shrimp, coconut ice cream and fried banana, and their Better Than Cheesecake.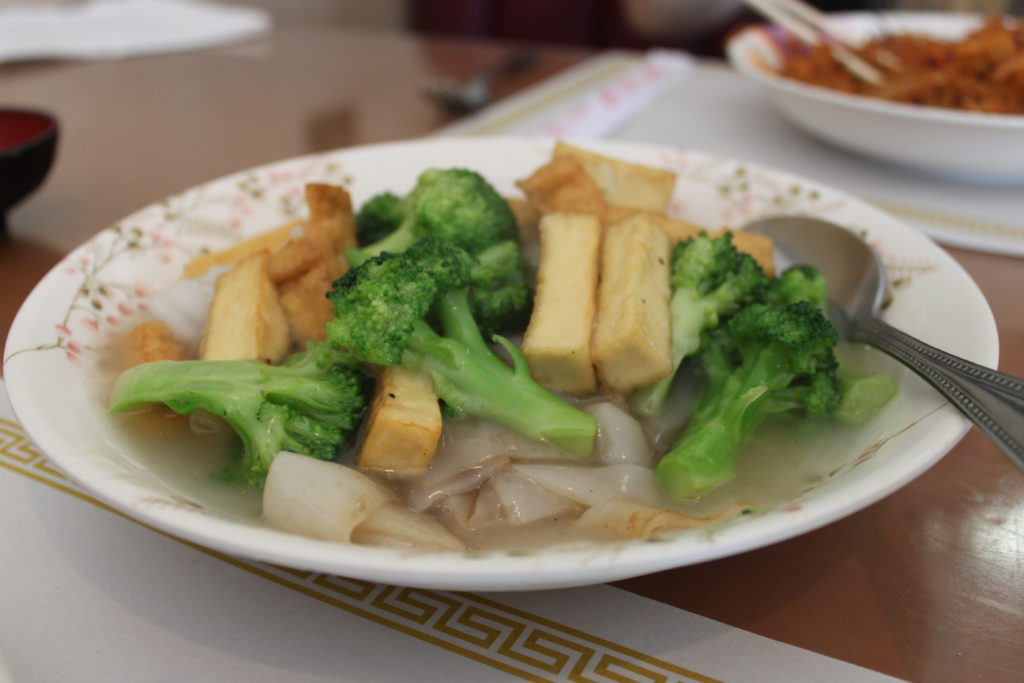 This reviewer eats at The Wheel of Life a few times a month and every new dish we try is just as good as the last. Most recently, we had the ever-popular pad thai, two different kinds of spring rolls (fresh and fried), cashew nut tofu, and the lad na made gluten-free. Although they don't have a gluten-free soy sauce at The Wheel of Life, they are happy to make nearly any dish gluten-free with substituting different flavors and spices into the dish to make it tasty.
Walking into The Wheel of Life any night of the week, and you'll most likely have to wait for a short amount of time — like we said, this restaurant is a popular local favorite. They call themselves a "Vegetarian Thai Restaurant," but the food is a Thai-dominant mix of different Asian-American style dishes. If you're craving Chinese, Thai, Mongolian or Vietnamese, you can get something at The Wheel of Life that will satisfy your cravings. You get all the flavors of your typical independent Asian restaurant without any of the cruelty. They make most of their own vegan meats using gluten and soy to perfect the textures of different style dishes, they don't use any MSG, and only healthy oils. 
The concept behind The Wheel of Life stems from the Buddhist Wheel of Life mandala, which is also incorporated into the restaurant's logo and design. The Buddhist Wheel of Life illustrates the essence of the Buddhist teachings, the Four Truths: the existence of earthly suffering, its origin and cause, the ending or prevention of misery, and the path to liberation from suffering. On this wheel, picture by picture, it shows that everyone is always his or her own judge and responsible for their own fate, because, according to Karma, causes and their effects are the fruits of one's own actions.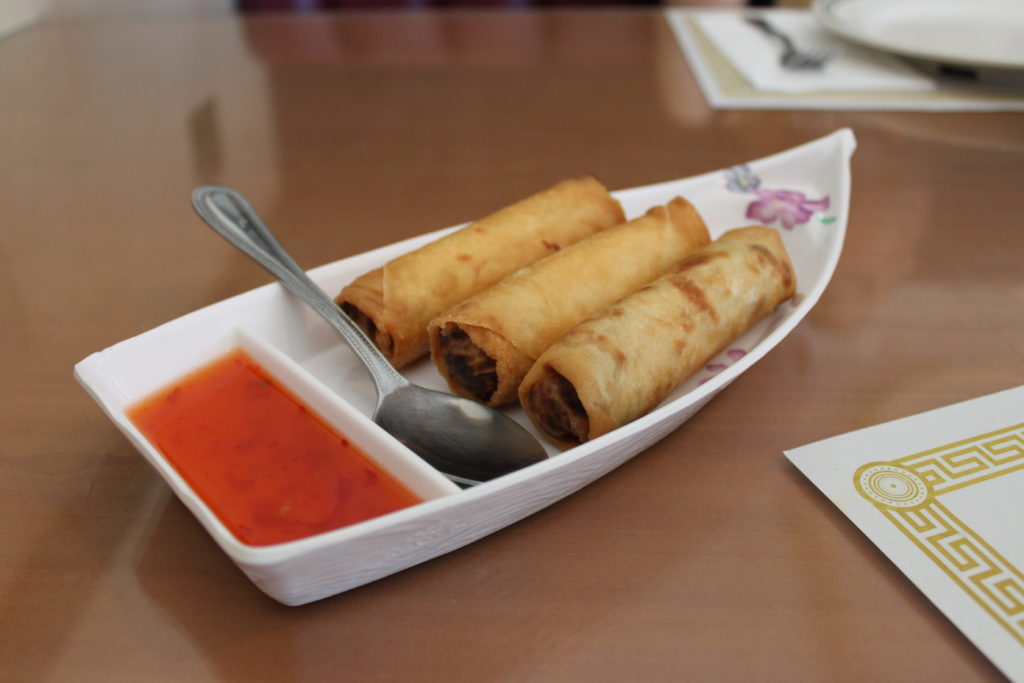 This particular concept is perfectly suited for a vegan and vegetarian restaurant since a person's decision to eat cruelty-free is a personal choice. We are all responsible for our own actions, and even if it is only one meal once in a while or every meal of our lives, making better choices for our health, our world, and to lessen the suffering of other living beings is an important lesson of Buddhist teachings that I think we can all relate to on some level, whether or not you are Buddhist, believe in Karma or not, or eat vegan regularly or not. The Wheel of Life makes these lessens accessible and these choices easier to make by offering tasty and cruelty-free cuisine. By doing this, they show us the lessen of how we can turn the prison of selfishness and suffering into a source of help and happiness for oneself and for others. Additionally, just as the Buddhist Wheel of Life was created so that all people would be able to see and understand the Buddhist teachings, the restaurant The Wheel of Life makes food that is palatable for many different tastes. 
Providing sweet and savory details, a variety of textures, vegan proteins, and cultural dishes, The Wheel of Life is a satiating eatery. However, if you're looking for a high quality fine Asian dining experience, this may not be your favorite spot. The dishes are not necessarily artful, and there are complex nuances of flavor that Asian cuisine connoisseurs may not find in the dishes at The Wheel of Life. The food is, nonetheless, tasty, quick, healthy, and affordable. 
The Wheel of Life, 14370 Culver Drive, Suite 2G, Irvine; (949) 551-8222, wheelofliferestaurant.com.