With theaters throughout Southern California continuing to be dark, South Coast Repertory theater in Costa Mesa will hold its first online "Community Engagement [theatrical] Initiative," titled "MASA," on August 17. This first of three SCR community-centered readings will address the historical and cultural importance of masa – or corn meal. MASA and two subsequent presentations, to be held later this summer, are part of the "El Teatro de la Comida" (Theatre of Food) series.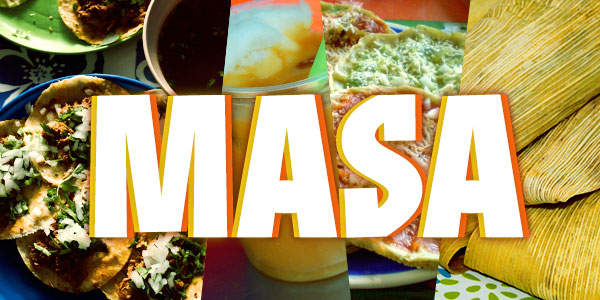 The MASA readings, as announced by SCR's Artistic Director David Ivers and Managing Director Paula Tomei, are curated and directed by Juliette Carrillo, Professor of Drama at UC Irvine's Claire Trevor School of the Arts. The Yale School of Drama graduate, previously an SCR Artistic Associate, brings nationwide theatrical experience to this production.
The MASA readings are divided into the following topics: "The Gardens of Aztlan" by Luis Alfaro (from California Scenarios, a 2001 SCR-commissioned work); "El Maiz" by Lisa Loomer; "Tejuino" by Amilcar Jauregui; and "The Path to Divado" or How to Make Fat-free Tamales in G minor, by Diane Rodriguez.
Tickets to this online presentation are free, but ticketholders are encouraged to support the "Second Harvest Foodbank of Orange County." To reserve tickets, please click here.
In early 2019, I spent an illuminating hour interviewing Ivers who began working as SCR's new Artistic Director just a few months previously. He explained that his plans included continuing the theater's successful formula of balancing new work with classical dramas, musicals and contemporary theater.
"SCR is one of the most prolific theaters in the country in terms of new play development," he explained. "Few theaters in the country are able to produce such a range of plays. I am also interested in entertaining our audiences. It's not all about laughs, but about expanding how they see the world and opening up their hearts. It is both humbling and thrilling to work here."
Reflecting on the theater's early days, he said, "Founding Artistic Directors David Emmes and Martin Benson created one of the first regional theater companies committed to new work, and that is an important touchstone for us. They can answer some important questions about how things developed here over time … and why. That will help me as we move forward."
Looking to the future of the theater, Ivers said, "Telling stories in our plays illuminate the human condition. The theater is a tool for social justice. It is cathartic, expanding our view of how we see the world, while examining everything we do."
He then rhetorically inquired, "What would happen to Orange County if this theater ceased to exist?" He described his vision of how the SCR campus could be alive with activity in the future with outdoor presentations linked to the onstage productions. He added that these complementary events could attract theater-going patrons with event-driven outings.
Community engagement might also include collaborating with other arts institutions, or "sharing talents." Ivers' plans then include meeting with other Orange County arts groups, talking and learning from them about possible collaborations. "I'm still young in my tenure here and I've got a lot to learn," he said.
Ivers, a tall, lanky 40-something thespian grew up in Toronto and Calabasas, California, and fell in love with acting when he played the Wizard of Oz in the third grade. His parents supported his theatrical aspirations early on. "They were hard working, beautiful, inquisitive people. They were progressive in their thinking, and felt that it was important for my brother and me to be individuals."
In high school, he pursued theater aggressively, performing in Li'l Abner, Grease and The Music Man, among other plays. He received his BFA from Southern Oregon University and his MFA from the University of Minnesota, a curriculum including performances at the nearby Guthrie Theater.
Ivers has worked at the Utah Shakespeare Festival as actor, director and Artistic Director, and as a resident artist at the Denver Center Theatre Company. He has directed plays at the Guthrie Theater, Oregon Shakespeare Festival, Berkeley Repertory Theater and SCR (the British farce, One Man, Two Guv'nors in 2015). He has performed in farces, comedies and in most Shakespeare plays.
As an educator, he has taught theater at the Universities of Michigan and Minnesota, Southern Utah University and Southern Oregon University. He balances his career with involvement with his family, with his wife and two sons.
Paula Tomei who works closely with Ivers said, "David is a passionate artist with a deep understanding of collaboration at all levels. When he directed One Man, Two Guv'nors, it was a delight to watch him work with the cast to bring out the most outrageous comic moments in the show. He listens carefully, asks questions that elicit thoughtful ideas and responses, and he's all about finding the joy in theater."
Richard Doyle, an SCR founding actor, was asked about Ivers' role at the theater last year. His response: "Taking on the leadership of one of America's premier 'League of Regional Theatres' is a huge undertaking, At this moment in time, with the changing way our theatergoing audiences access live entertainment, doing so will require energy, innovation and heart, all things that David has in abundance."
Hunkered down at home with his family these days, David Ivers envisions South Coast Repertory Theater as a dynamic center for inspiring live plays in the future. In the meantime, he continues to plan online productions and to announce these events in videos: