As the city prepares to vote in the Irvine elections on November 3, there are a total of 14 candidates running for two City Council seats, along with four candidates running for the mayor of Irvine.

While COVID-19 and the resulting shutdowns are on the minds of voters and candidates, this year's campaigning process will be different. 
Candidates will have to adjust to a world with limited access to valuable one-on-one time, or even in-person discussions with voters. While candidates are confident that the city's voting centers will be a benefit to last-minute voters, some candidates emphasized a need to vote as early as possible.
There will be plenty to track in both the City Council and mayor contests. There are 14 candidates running to fill only two City Council seats – the seat of Melissa Fox who is running for state Assembly and the seat of appointed Councilman Mike Carroll, who is running for election to the seat. Carroll was appointed to fill the seat when a vacancy on the council occurred because Don Wagner was elected to the Orange County Board of Supervisors.
There are 4 candidates running for mayor including incumbent Mayor Christina Shea. Challenging Mayor Shea for the mayoral post are Councilmember Farrah Khan, Luis Huang, a full-time engineering project manager within the electric vehicle industry, and Katherine Daigle, a perennial candidate who is running for a fourth time.   
Aside from the City Council and mayoral race, Irvine residents will have their say in some other major races. At the congressional level, Rep. Katie Porter will be facing off against Mission Viejo Councilmember Greg Raths. Irvine Councilmember Melissa Fox will be running against incumbent Steven Choi (a former Irvine mayor) for California State Assembly District 68. Additionally, in Assembly District 74, which covers a portion of Irvine, incumbent Cottie Petrie-Norris and Newport Beach Councilwoman Diane Dixon will compete. As for the state Senate, incumbent Senator John Moorlach will be defending his seat in District 37 against Democrat Dave Min. 
As November approaches, we'll learn more about each candidate and provide in-depth coverage on the ground. For the mayoral and City Council races, Irvine Weekly reached out to all the candidates to learn more about their priorities, why they're running and why they deserve your vote. 
Here's an introduction to those running for office:

MAYOR:
Christina Shea (Incumbent)
Mayor Shea is practically a household name in Irvine. She has been a member of the City Council and mayor multiple times and is known as one of the leaders to make the Great Park a reality after years of slow progress.
In a statement about her candidacy, Shea writes: "Unstable times require stable leadership." As she prepares for her re-election campaign for another term as mayor of Irvine, she indicates that public safety will be her top priority, maintaining a safe, protected and vibrant community. 
Shea believes that her experience as an elected official will help lead Irvine into the future, where it has been recognized as the safest city in American for the last 15 years. Shea's campaign website states she's "always been a strong supporter of local law enforcement" and is "dedicated to sound fiscal responsibility for both the present and the future."
Luis Huang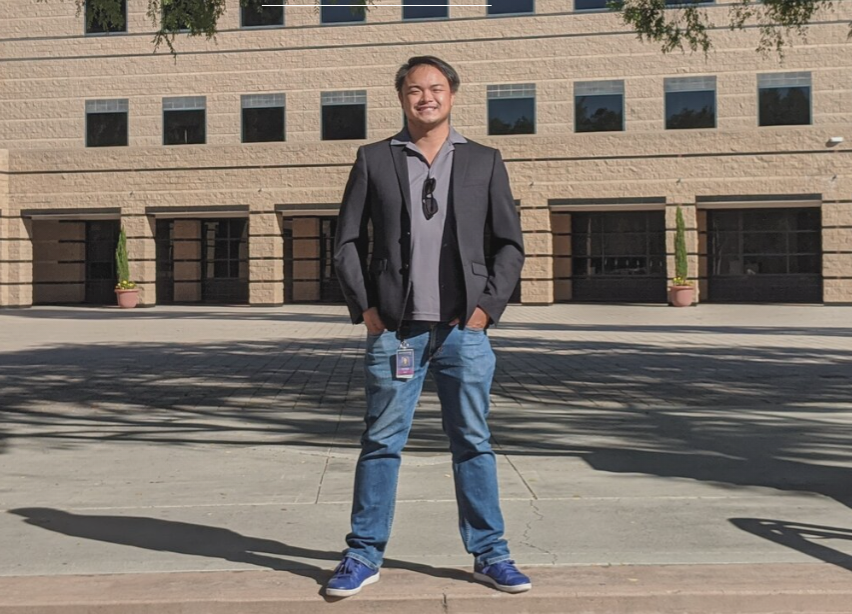 Luis Huang
 is one of four candidates running for mayor of Irvine. Huang is 33 years old, an Irvine resident, small business owner and real estate investor. 
According to his candidate statement, Huang is running as a Dem-Socialist and says Bernie Sanders is his political idol. 

While Huang did not respond to Irvine Weekly's interview request, his candidate statement says he's interested in "building a community and a movement, in and around Irvine."
Farrah Khan
Irvine Councilmember Farrah Khan is one of four candidates running for mayor of Irvine in the 2020 election. She was elected to the City Council for the first time in 2018. 
Khan has aligned herself with prominent Democrats in the community. She has endorsements from Congresswoman Katie Porter, Assemblywoman Cottie Petrie-Norris, and former Irvine mayors Beth Krom and Sukhee Kang to help create awareness of her campaign for Irvine mayor.  
"I'm running for mayor because we need leadership that is not only stable, but one that is ready to take on the challenges of tomorrow and establishes honesty, integrity and respect on the council," she told Irvine Weekly. "We're faced with a pandemic which has led to economic uncertainty for many. And we're dealing with social injustice issues that require us to listen to the voices coming from our community in order to make our city inclusive and safe for everyone.  This is the time to review where we are and take the necessary actions today, in order to come out of this pandemic and this economic and social crisis, successfully."
Katherine Daigle
Thirty-year Irvine resident Katherine Daigle is a political columnist for Politichicks.com and Christian Times Magazine. The 2020 election will be her fourth time running for the office of Irvine mayor.  
In terms of top priorities, if elected, Daigle says she would like to see Irvine more prepared for the future. "As mayor I will provide transparency, taxpayer accountability for the Great Park, transportation and budget, and introduce a homelessness task force," she said in an interview with Irvine Weekly. "As stewards, we are responsible for preserving and protecting environmental resources for future generations."
While COVID-19 will present challenges to every candidate, Daigle said she is working with social media experts to help with her campaign.
CITY COUNCIL
Mike Carroll (Incumbent)
Currently serving as vice mayor of Irvine, Mike Carroll was appointed to the Irvine City Council in May 2019 to fill a vacancy. He has also served on numerous community commissions, including the Irvine Planning Commission. 

Carroll's candidate statement also lists his community volunteer contributions, which include president of the Vista Verde K-8 School Foundation, and former director of the Orange County Press Club. 
Touting his track record on the council, Carroll says he helped to establish the first free COVID-19 testing in the city, and helped small businesses secure loans during the pandemic.  
While Carroll did not respond to Irvine Weekly's interview request, this election Carroll is promising that he will continue fighting to "provide our Irvine Police with what they need to ensure Irvine remains the safest city in the United States," according to his candidate statement. 
Anshul Garg
Anshul Garg is an Irvine resident, running for one of the two seats available on the Irvine City Council. Garg vows to remain transparent and says a strong law enforcement equals a safe neighborhood, according to his candidate statement. 
"Irvine is known for its schools and education; I will strive to keep the high standard of education. COVID-19 pandemic caught us unprepared. I will work tirelessly to make the city and citizens better prepared for such a disaster. Small and local businesses are the backbone of a strong city. I will work wholeheartedly to understand the obstacles and resolve them. I will ensure that city planning includes the impact of increasing traffic congestion. Most importantly — I will work tirelessly on the job you want me to take." 
Carrie O'Malley
Longtime Irvine resident Carrie O'Malley campaigned for a seat on the Irvine City Council once before, but fell short in 2018. O'Malley is returning to the campaign trail for the 2020 election.
O'Malley serves as district director and senior policy advisor in a California State Assembly District. While it's been two years since the city's last election, O'Malley told Irvine Weekly that her attitude has not changed, as she remains determined to win the election come November. 
A former chairwoman for the Irvine Transportation Commission, O'Malley also served as Senior Government Relations Representative at the Orange County Transportation Authority. O'Malley says she will use her background in transportation to help alleviate traffic congestion on the streets of Irvine, as she has in the past. 
"I have a lot of great contacts at OCTA that I've kept throughout the decades I worked there," O'Malley explained. "There's something that OCTA is spearheading called OC Flex which is kind of like Uber. They will take anyone within the city limits — for $5.00 a day. I think it would be a great option for Irvine, and I'd love to spearhead it when I'm on the City Council." 
Christina Dillard
Christina Dillard is a 24-year-old single mother who is studying at Irvine Valley College to be a paralegal and has aspirations to become a family law attorney.
Dillard is a first-time politician running for a seat on the Irvine City Council. In an interview with Irvine Weekly, Dillard explained that she's running because she believes the Irvine City Council lacks the perspectives she identifies with.  
"I felt that nobody accurately spoke for any of the demographics I identify with. So I chose to be the voice for a lot of the demographics I represent, such as single parents, the mental disabled and gay communities. I felt like a lot of people speak up for the veterans around here, but every other category I felt somewhere was slipping, so I really wanted to step up and be that voice."

Dillard said she wants to improve parking and traffic congestion around Irvine. If elected to the Irvine City Council, Dillard said she wants local businesses, like Blizzard, to hire locally to ensure that tax breaks are earned, not given.
When asked if campaigning during a pandemic would pose an issue to her candidacy, Dillard said her unique background in esports and gaming prepared her for an all-digital campaign. Considering her interest gaming, she said she's learned how successful running a digital-only campaign can be from watching streamers.  
"I started to see the shift to the online world, and I'm a gamer so I used to watch streamers all the time, and they don't do in-person events — like, at all," she said to Irvine Weekly. 
Diana Jiang
Businesswoman and community volunteer Diana Jiang is a self-described "soccer mom" and mother-of-two, who has lived in Irvine with her husband for 26 years. 
Jiang is the co-chair of the Irvine's Children, Youth and Families Advisory Committee, and is also a member of UCI's Social Science Leadership Society. 
"Professionally, I earned a Master's Degree in Engineering and have been building and driving highly successful software development teams. Technology has many applications to successfully running a city. With both, results don't just happen — they take significant input, collaboration, planning and execution to achieve desired outcomes."
Abigail Pole
After recently graduating from UC Irvine, 22-year-old undergraduate researcher Abigail Pole said she fell in love with the city and community, and is now taking the opportunity to give back by running for the City Council. 


In her candidate statement for the Irvine elections, Pole shared her vision for the future of Irvine: "Planning for the future requires taking into account the lives of all Irvine residents and providing an environment that permits growth, both personally and economically. To do this, a candidate needs to be willing and able to empathize with the unique struggles of every Irvine family."
Dylan Green
Another Irvine elections candidate eyeing one of two Irvine City Council seats is Dylan Green, a graduate student researcher who 
has completed all his education in Irvine and is currently pursuing a Ph.D. at UCI.  

Green has lived in Irvine for more than a decade, and his involvement in the community has included officiating youth sports and assisting students with musicals and talent shows.

Green says he is using his platform to give back to the community: "I have lived my life trying to be kind, fair and lift those around me. I will do the same on the City Council. When the ocean rises, we all rise with it, and for that reason it is time to focus on you, the people of Irvine. I will be an advocate for limiting special interests, increasing transparency, and the rights of the common citizen."
Hai Yang Liang
Hai Yang Liang is a retired Army Master Sergeant, who has been deployed three times during his 27-year service. Liang currently works as a Census Field Manager in Santa Ana. 


If elected, Liang's promises include working with community leaders and health experts to provide "common sense guidelines for schools and businesses in response to COVID-19."
In his candidate statement, Liang says he wants to address the worsening traffic situation in Irvine and the lack of exercise equipment in public parks. 
He writes in his candidate statement: "I love our city. Listening, reasoning and decisive action are the keys to succeed. All of the lessons of my lifetime will be used to better service you. I will be humble, transparent, accountable and responsive to you, the people of Irvine. And together we will build a better, more prosperous city."
John Park
John Park has called Irvine home for more than two decades. A husband and father of three, Park now has a 16-year tenure as a business owner in Irvine. He is also an active Irvine Rotarian, a commissioner on the Irvine Finance Commission, and serves on the mayor's advisory committee.  
Park's 2020 campaign will be his second for the Irvine City Council. Park fell short in 2018, but says his candidacy may have been viewed as "out of nowhere" considering his lack of political involvement within Irvine at the time. However, Park, who is a Republican, says much has changed as he now has the support and endorsement from all Republican elected officials in Irvine. 
"I think that I am, in a sense, uniquely qualified, probably much more than ever, to be on the City Council, because of my thoughts about being a fiscal conservative as well as a steward of the city finaciancilly because I feel like there are going to be a lot of tough decisions ahead," Park said in an interview with Irvine Weekly. "I think it's going to require somebody that has worked with budgets in the hundreds of millions of dollars, as I have."
As far as campaigning in a pandemic, Park says he's at an advantage this year due to his involvement in the city. However, he's also banking on his business, which is a digital advertising agency, helping deliver his message to a specifically targeted audience via social media. 
Larry Agran
Former Irvine Mayor and Councilmember Larry Agran has entered the Irvine's 2020 election race, looking to return to the council. Agran lost his last bid for election in Irvine in 2014 when a ferocious campaign against him attacked him for mismanagement of the Great Park, among other allegations. 
Agran is a longtime fixture in Irvine, and a political mastermind. Most recently he has made the Veteran's Memorial Park and Cemetery at a specific site his main political issue. 
"If we're going to get the Veteran's Memorial Park and Cemetery built at the ARDA site, which is where the residents of Irvine, the voters of Irvine, the will of the people in Irvine is, I think it's going to require I be on the council and I'm ready and willing to offer my candidacy with that express promise," he says. Even though there is consensus on the council for the cemetery project. 
In an interview with Irvine Weekly, Agran explained that another top-of-mind goal is to establish a city-based Department of Health with experienced public health personnel in Irvine. 
"It's very clear that the county government and our city government are woefully unprepared and we need much, much better preparedness, here in Irvine. We have no public health officer, we have no department of public health at the city," he said. "Considering what's at stake here, it's a top priority, obviously, for the new City Council, which I hope includes me. They need to set up a Department of Public Health — quickly."
Laura Bratton
Laura Bratton is an Irvine resident who is running for a seat on the Irvine City Council. Bratton believes a bi-partisan council is the key to Irvine's future success. 

In order to preserve the unique quality of life in Irvine, Bratton says she will push for safer workplace environments and wage equality programs geared toward women and minorities.  

Irvine Weekly was not able to speak with Bratton directly, but her candidate statement included the following: 
"Now is the time to have deeper conversations amongst the people of Irvine; ensuring we are moving forward as a community towards equality for all residents regardless of economic background."
Lauren Johnson-Norris
Lauren Johnson-Norris is a small business owner and an attorney. She also serves as chair of the Irvine Children, Youth and Families Advisory Committee.
Johnson-Norris and her husband are homeowners in Irvine's University Park community where they live with their twin 7-year-old daughters. 
Irvine's 2020 elections will be Johnson-Norris' second campaign for the Irvine City Council. She said that despite knocking on 18,000 doors during the 2018 elections, the campaign fell short.  
"What's going to be different this year, is that it's just not safe to knock on people's doors and expect them to have a conversation with you, like we would in the past," she explained to Irvine Weekly. "But, I want to provide a positive example of staying home right now, and if you are going out, you're wearing a mask, you're social distancing, you're taking all the precautions you can to protect yourself and also the community. And that eliminates that possibility of doing a robust field campaign that you usually need to succeed." 
In terms of priorities, Johnson-Norris said she is passionate about supporting the city's affordable housing efforts, along with efforts to support affordable childcare. 
Additionally, Johnson-Norris said she wants to see environmentally sound efforts to introduce more green technology in Irvine to combat climate change locally.  
"I'm passionate about how our city can fight climate change, as a city, but there are additional conservation efforts," she said. "I developed a climate action plan. I know the city has one that's part of our general plan, but I'd like to implement some green solutions to fight climate change."
Mark Newgent
With more than two decades of military service, Irvine resident Mark Newgent is looking to use his experience as a means for a seat on the Irvine City Council.  


Newgent is a retired Army Captain with 20 years of service, including military police service as well as serving as an anti-terrorism officer and security advisor to the Pacific region. 
Newgent, who is also a father of two, said he is using his children as motivation for his candidacy. On his website, Newgent shared a photo from his days of deployment, where he is surrounded by dozens of school-aged children. In a statement, Newgent explained the photo was taken at a school in a combat zone, and feels he still maintains a duty to protect children from the horrors of war:
"The U.S. Army prepared me for everything, except seeing children on the battlefield. I saw first-hand how people suffer when governments break down. This photo is from the first time I went to a combat zone when we protected many things. Most importantly we protected the kids at this school. The kids in the photo are happy because they knew as long as we were there they were going to live."
Tammy Kim 
Tammy Kim is a business owner and a mother. She is also the founder and managing director of the Korean American Center, which after merging with Korean Community Services, is one of the largest Asian-American social service organizations in Orange County.
Kim is running for one of the two seats available on the Irvine City Council and comes equipped with endorsements from Congresswoman Katie Porter, Assemblywoman Cottie Petrie-Norris, and former Irvine mayors Beth Krom and Sukhee Kang. 
Kim is seeking a City Council seat because she is upset with the direction of the city: 
"Irvine has really lost its way, and I feel that the quality of life that we look for in Irvine was slowly deteriorating and things were starting to go very unchecked," she said in an interview with Irvine Weekly. "In order to protect our quality of life here in Irvine, I felt like I had to be that voice."