Left Coast Brewing Company: Dedicated to Quality Beer
In Irvine, Left Coast Brewing Company is our local brewery. There are a few other beers that are brewed here, but none with as much local pride and creativity than that of Left Coast. Helping to build a craft beer scene from the ground up, Left Coast Brewing Company's founders, the Hadjis family, has been dedicated to making quality beers and extraordinary experiences in their establishments since the 1990s and has no plans to quit while they're ahead.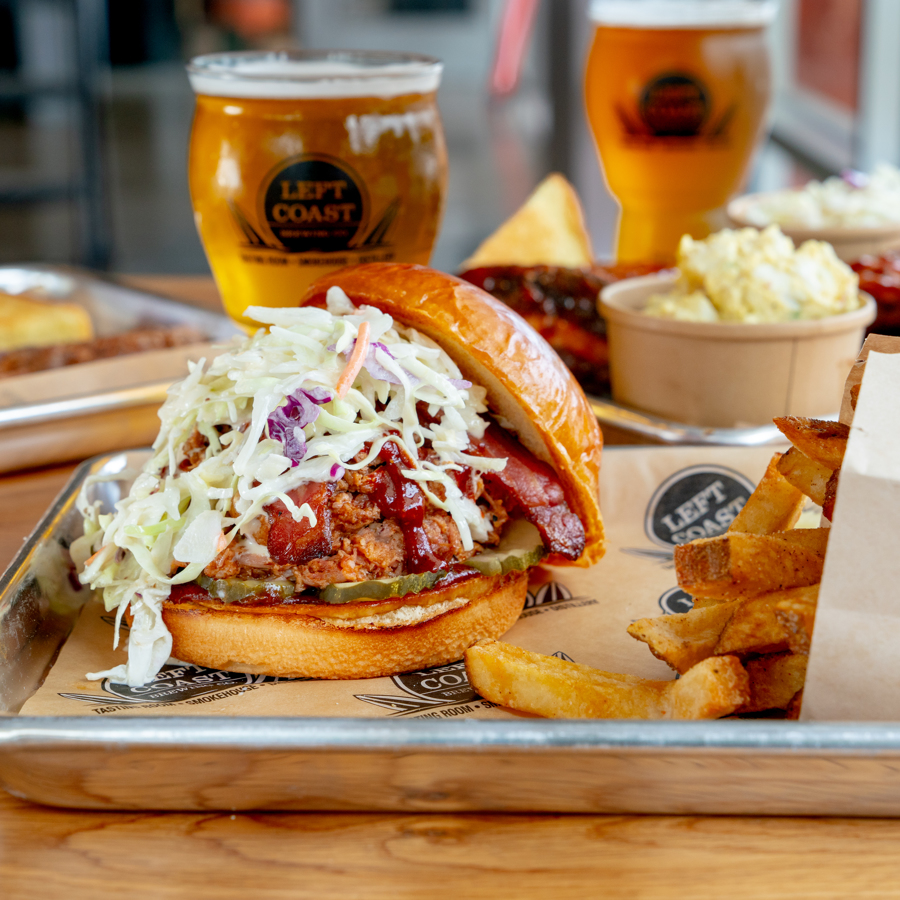 The Hadjis family started a restaurant in San Diego in 1991 that eventually became known as Oggi's. Now a franchise, George and John Hadjis spent years perfecting their business model and successful pizzeria and brewhouse. After more than 20 combined years working in the technology industry, George and John opened their first restaurant in Del Mar, California as a franchisee of an existing local pizza chain. Throughout the years, the restaurant concept evolved from a simple pizzeria to a sports-centric restaurant with a fondness for craft beer.
"In '95, my dad saw a couple other places start brewing and he thought it was maybe potentially the next big thing," Tommy Hadjis, Left Coast Brewing Co. General Manager, said. "So, he took a chance. Our restaurant wasn't very big, as it was, and he took out a whole middle section of our restaurant, of our booths, and put in a small five-barrel brew house … it may have even been three-barrel. And from there, we started brewing."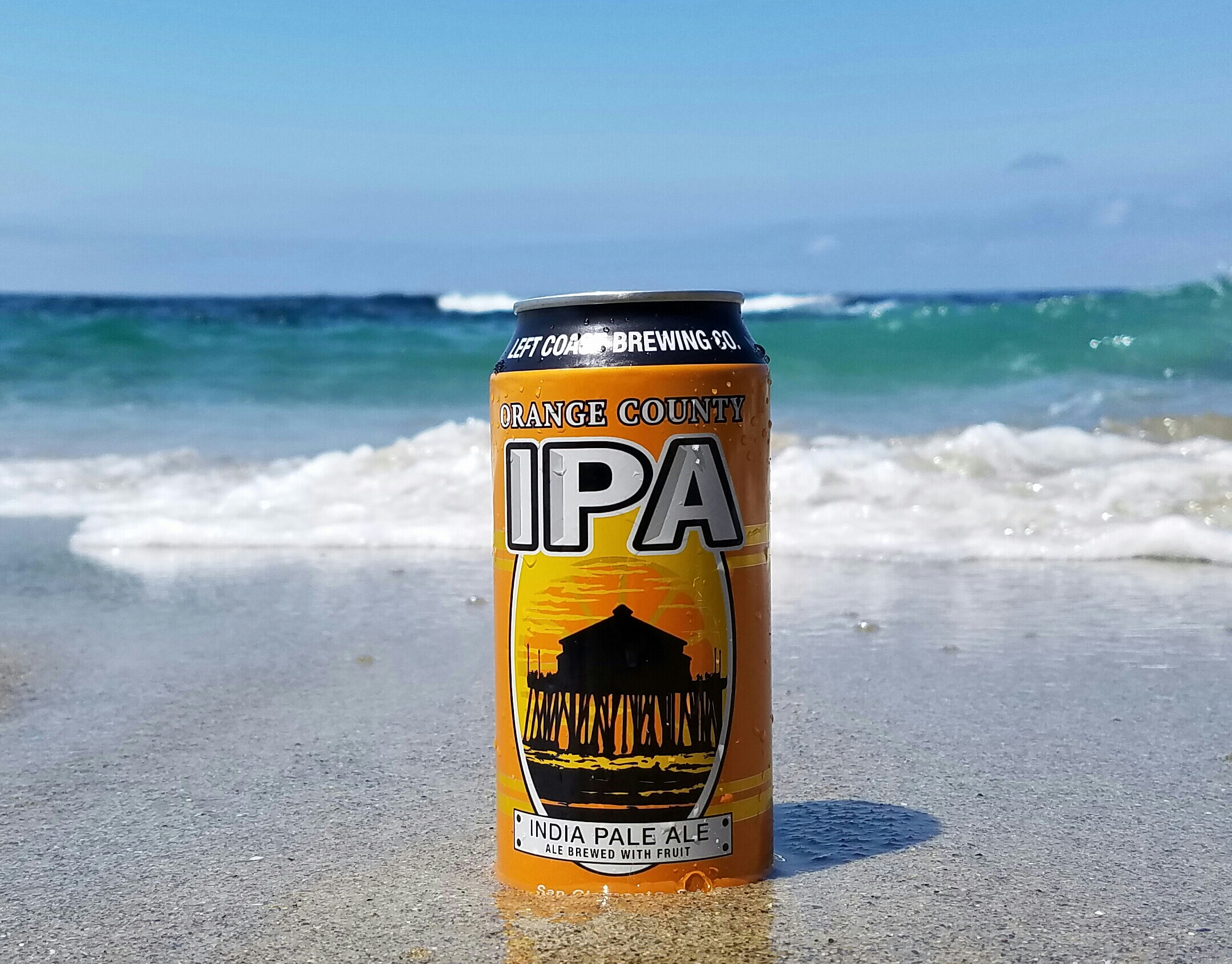 The Hadjis family began a small brewery near their San Clemente home in 2004, according to Hadjis, brewing beer for all the Oggi's Restaurants, but that didn't last long. The brewery was big enough to handle a lot more than just making brews for Oggi's, so the Hadjis family decided to launch Left Coast Brewing Company. Thanks to some hard work, years of perfecting a great line of beers, and some stellar work with Mesa Distributing Co., Left Coast Brewing Co. is now one of the largest and most popular breweries in Orange County.
Opening its first tasting room in San Clemente in 2012-2013, Hadjis said that it was important to the family to make a beer that was really loved by the community, and that it still their goal. "We like that idea of being the local brewery in the community and helping out in the community as much as possible, and becoming the beer of that area. We are definitely the beer of San Clemente. Over the years, we've donated so much throughout the community, and for so many years, that we've been ingrained in people's brains as the beer of San Clemente," Hadjis said. "And we wanna so the same thing in other areas," like in Irvine.
The second Left Coast Brewing Co. tasting room location, in Irvine, provides creative space for Brewer Jim Clarke to experiment and to create beers that are unique to that space and time. The five or so beers that Clarke is always brewing in Irvine (and rotating) are only available at the Left Coast Irvine tasting room. "He's making just anything that we wanna play around with," Hadjis said, "which we've never had the flexibility to do in San Clemente because we're such a larger brewery and we produce so much in distribution with our regular full-time flavors that we don't have the ability to make as many limited beers as we'd like to." Irvine is basically a playground for Left Coast, and Clarke's having fun making experimental brews for the local crowd.
"We just made a raspberry milk stout in Irvine, a coffee stout with a local coffee company called Fast Coffee, and he calls the beer Razz My Stache. We've done German Hefs. We've done double IPAs. We've done all kinds of whipped beers, and just about anything that we can think of that sounds fun, we're making in Irvine," Hadjis said. The Irvine location offers other local site-specific favorites like the IVC Snivler Scottish Ale, the Hazy #34 (a New England style IPA), and the Pier Shooter Porter.
This location is also the site that the company uses to distill craft spirits like Left Coast Vodka, Left Coast Gin and Left Coast Spiced Flavored Rum, thanks to Clarke. Left Coast also has plans in the works for a single malt whiskey. "We just barreled our first whiskey, single malt whiskey. And so that just started aging, so we'll see how long that takes," Hadjis said. "Our next experiment is going to be with tequila or agave spirit. So that's going to be fun. We may also play with brandy down the road, but it's not a super high priority."
Left Coast Brewing Company's Irvine tasting room also offers high quality eats for all appetites. Although their Kansas City-style barbecue has evolved since opening, so have their other offerings. They have perfected their Smoked Brisket and Ribs, their Freedom Fries, Fried Pickles, a variety of Mac-and-Cheese offerings, their Smoked Garbanzo and Kale Salad, and their new Brisket Meatloaf and Brisket Burger. They also have a secret menu that is available (if you're in the know).
Left Coast is planning on continuing to expand and improve, helping to make the Left Coast brand of beer a local favorite in a variety of neighborhoods in California. Hadjis said that after they feel more connected and anchored in Irvine, Left Coast has plans to expand to Los Angeles' coastal area and eventually an Anaheim location as well. "We want to become part of the L.A. community like we did here, and have people feel like they're contributing to the local economy, because they will be," Hadjis said.
Left Coast Brewing Company is on its way to being the essential local brewery for Southern California, but the Hadjis family is simply taking it one pint at a time.