Oakland Bliss, the first US-based psychedelic company to consistently lab test their products, is garnering attention among the tech workers in Silicon Valley. The company has been receiving positive feedback from microdosing tech workers, who use Oakland Bliss products to enhance their productivity and gain an edge.
"We are thrilled to have tech workers using our products to enhance their productivity," said the spokesperson of Oakland Bliss Mushrooms. "We take pride in our cohesive body of work, which sets us apart from others in the market. Our products are unadulterated and consistent in quality, making us the go-to choice for those seeking natural medicine alternatives."
The company is the first and only US-based psychedelic company to consistently lab test their products, set standards for harm reduction, and ensure consistency. Bliss Mushrooms is also the first psychedelic company to implement tracking batch and lot numbers and has the first-ever Universal Product Code (UPC) in the psychedelic industry.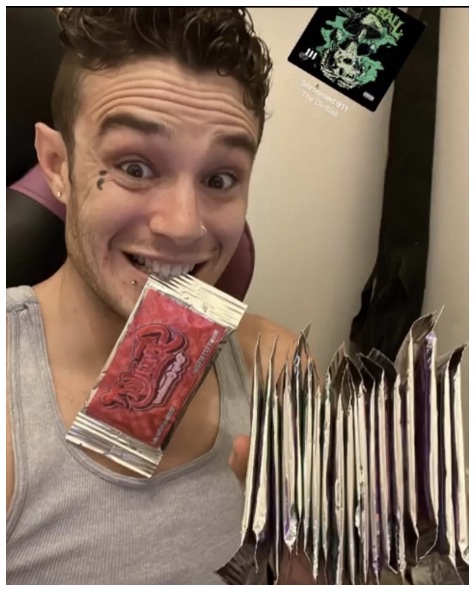 As the tech workers and the rest of Silicon Valley's demand for cognitive-enhancing and productivity-boosting products rises, Oakland Bliss products have gained popularity among this group. Bliss Mushrooms' microdosing products have gained a reputation for their ability to enhance productivity, boost creativity, and sharpen focus.
Sergeant First Class (SFC) Rodney B. Burton, the commander of the veterans' Embark, has endorsed Bliss Mushrooms and called their products excellent.
"We veterans at the Embark, which I'm the commander of, support Bliss Mushrooms. They have great products from the chocolates to the micros, I find it excellent. I love these people (Bliss Company) and I ask you to support them, I don't endorse something unless it's right."
Nadia White, a professional wrestler and social media influencer, also endorses natural medicine and has been using Bliss Mushroom products for almost a year, reporting a decrease in her obsessive compulsions and severe anxiety and depression.
"Natural medicine has done such an amazing thing for me. I've been using Bliss Mushroom products for almost a year now my obsessive compulsions have severely decreased my anxiety depression and mood swings have leveled out and that's something that pharmaceuticals haven't been able to offer me. There's so many people who can benefit from natural medicine it shouldnt be segregated and there shouldn't be gatekeepers of plant medicine."
Bliss Mushrooms has consistently produced a cohesive body of work, which has made them a favorite among social media stars, including Danii Banks and Kazumi, who endorse the company's microdosing products. Danii Banks, a digital influencer with nearly 8 million fans on Instagram, has partnered with several fashion industries, including Bliss Couture Clothing. Meanwhile, Kazumi, who has a net worth of over $4 million US dollars, has endorsed Bliss Mushrooms and been on the cover of Playboy, had a feature spread on Maxim and was nominated for Rising Female Premium Social Media Star at XBIZ.
The company has also launched a compassionate program that works closely with veterans who live at Embark, a 63-unit Veterans Affairs (VA) subsidized apartment complex. One of Bliss Mushrooms' brand ambassadors, Sergeant First Class (SFC) Rodney B. Burton, has praised the company for helping alleviate PTSD.
Oakland Bliss is community-oriented and has participated in multiple toy drives, food drives, neighborhood cleanups, and regularly donates personal care supplies to homeless encampments through the city of Oakland. The company's dedication to the community and the quality of its products have set them apart from other companies in the industry.
Bliss Mushrooms has a mural in North Oakland, located at 900 w MacArthur Blvd 94608. Cookies and Bliss Mushrooms are the only Bay Area Cannabis/Psychedelic companies with murals.
As pharmaceutical companies lobby for the exclusive production of "modified psychedelics" available only in clinical settings, Bliss Mushrooms continues to prioritize natural and unadulterated psychedelics. The company's commitment to harm reduction, consistency, and community involvement has made them a favorite amongst microdosing enthusiasts in Silicon Valley and beyond.
"We believe that natural medicine should be accessible to everyone, and we are proud to offer high-quality products that have been lab-tested and are safe to use," the representative added in. "We are excited to continue to grow our brand and expand our product line, while also giving back to the community and promoting harm reduction."
About Oakland Bliss/ Bliss Mushrooms
Bliss Mushrooms is a psychedelic company that is based and run in Oakland. They are dedicated to providing top-notch psilocybin products that are vegan, gluten-free, Non-GMO, and Fairtrade. Bliss Mushrooms is a fully integrated company that controls every aspect of their production process to ensure quality, and they are one of the leading brands in the growing psychedelic industry. Bliss Mushrooms is committed to expanding their product line with innovative offerings, and they are quickly becoming one of the most popular brands in the psychedelic market.
For more information please visit, https://blissmushrooms.com
Advertising disclosure: We may receive compensation for some of the links in our stories. Thank you for supporting Irvine Weekly and our advertisers.