The Best Local Valentine's Day Date Night Ideas
Valentine's Day, aka February 14, has been a day of love and fertility for centuries. Although this holiday has roots in violence, murder and matchmaking, today the holiday is much sweeter and is celebrated as a day to honor and treat the you people you love. The dilemma with this annual celebration of love is that you've got to come up with something new to do or give to your special someone every year – or find someone new to celebrate. This can be quite difficult, we realize. Since this day of love is coming up quick, we've decided to help you find the perfect something to do with or for your special someone.
Now, we know that if you're reading this to get Valentine's Day date ideas, you're probably not going to go out of town (since that requires some planning ahead and reservations made), so we've decided to keep this rundown local and close to home. What we can offer you is a variety of activities to choose from, including romantic goings-out, steamy stayings-in, or more family-friendly activities. Any of these options are sure to sweeten you and your someone's February 14th!
Pottery class at Color Me Mine
2875 El Camino Real, Tustin, CA 92782
https://tustin.colormemine.com  
Remember that scene from "Ghost"? Yeah, we do too. Now imagine actually having something cool and usable to gift to your special someone after an intense pottery sesh. Not too shabby, right? Well, we can't promise a steamy experience at Color Me Mine unless you rent the whole place out and dim the lights accordingly, but we can promise a fun and productive creative activity for you and your significant other.
Couple's Yoga at Be The Change Yoga
3943 Portola Pkwy, Irvine, CA 92602
For the slightly more active Irvinian, your normal celebratory activities may include hiking, biking somewhere far with your bicycle clan, or playing sports on any average day. But Valentine's Day is not any average day. This is a day where you need to do something special, enjoyable and relaxing. Consider a relaxing but challenging yoga class at Be The Change Yoga, the best independently owned yoga studio in Irvine. A perfectly approachable atmosphere, a welcoming staff and a great variety of classes in two gorgeous studio spaces, this is our favorite yoga spot in the entire city. They also offer Reiki and Yoga Therapy.
Couple's Spa Date at Irvine Spa
2332 Barranca Pkwy. Irvine, CA 92606
There's nothing better than being pampered – whether it's you being pampered or being able to treat someone you love to a day of pampering, it is the best version of a "treat yo self" date. So, why not make it a little romantic and treat you and your special someone to a day of relaxation and rejuvenation? Irvine Spa is the leading Korean sauna and spa with amazing amenities including five different specialized rooms to target specific health concerns, massage and acupressure, pool and jacuzzi, scrubs, an amazing Korean café on site, and extraordinary "Bing-Soo" desserts. This epically designed Korean spa has a Fire Room, a Red Clay Room, a Salt Room, a Forest Room and an Ice Room, all massive and available for large parties or small.
Comedy Date at Irvine Improv at the Spectrum
527 Spectrum Center Dr, Irvine, CA 92618
Sometimes the most romantic date you can have is laughing your asses off together. The Irvine Improv has a great selection of comedians on V-Day and surrounding V-Day. Maybe you're not a pink glitter and red roses couple. Maybe you're a beer and belly-laughs couple. Irvine Improv offers delicious food, thirst-quenching beer, wine and cocktails, and a great roster of comedians to help you laugh your night away. Check out the comedic stylings of Monty Franklin, Anjelah Johnson, Michael Quu, Taylor Williamson or the Freak Show happening the week of Valentine's Day!
Romantic Dinner at Bistango
19100 Von Karman Ave #100, Irvine, CA 92612
If you're in the mood for a classic Valentine's date, you'll want a romantic dinner with outstanding ambiance. Bistango is an amazing restaurant to dine at for a special occasion. Bistango is an elegant restaurant with a romantic vibe. Every dish is artfully crafted – and delicious – and the restaurant has six different dining atmospheres available (and private dining rooms), to ensure that your experience is exactly what you want. Their wine and cocktails are of the highest caliber, and bartenders are happy to create a special cocktail just for your special someone, if desired. Bistango also has outstanding rotating contemporary art on exhibit in several areas in the restaurant and live music Monday through Saturday.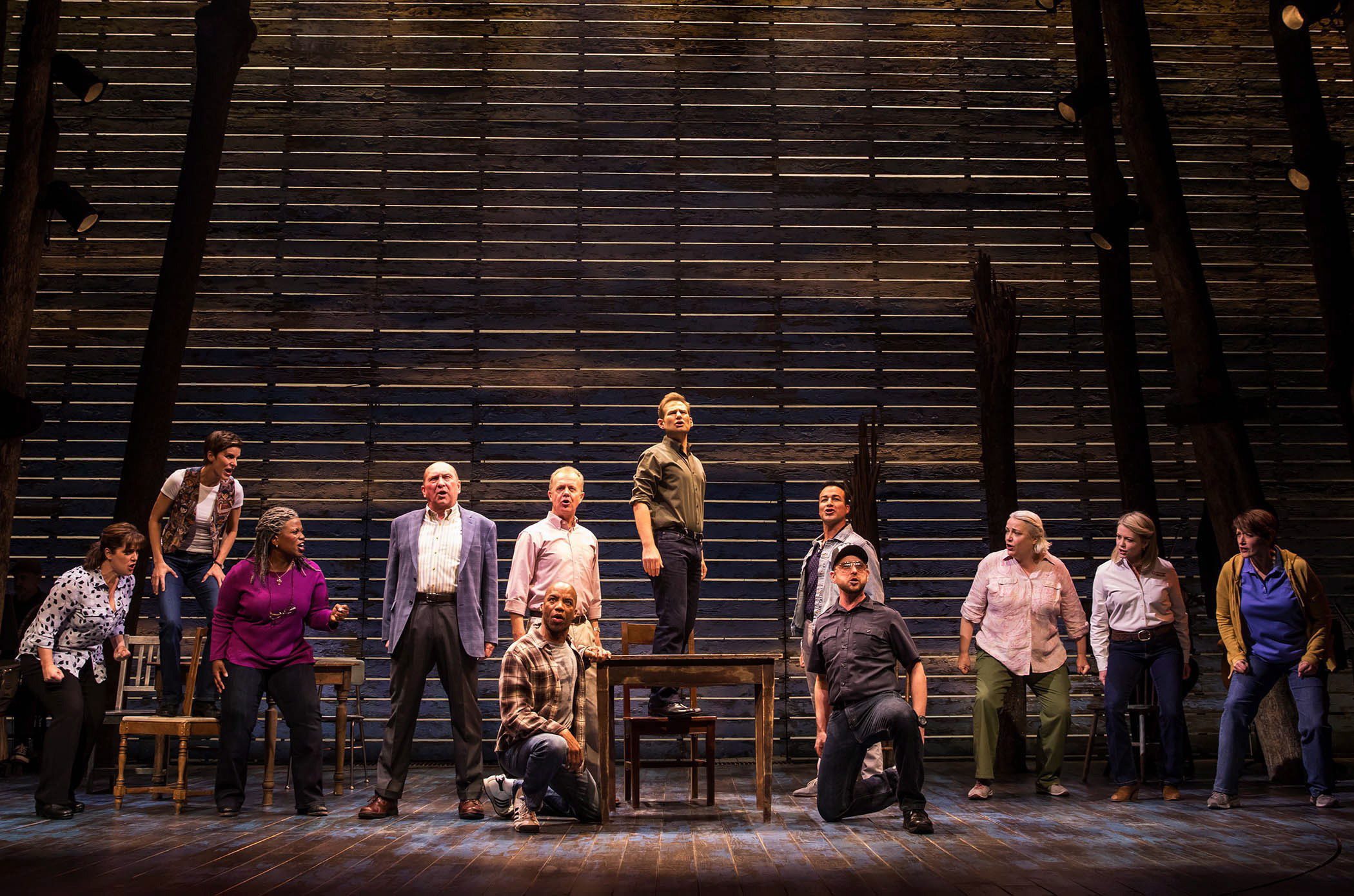 "Come From Away" at Segerstrom Center for the Arts
600 Town Center Drive, Costa Mesa, CA 92626
Getting all dressed up for a Broadway musical can be an amazing way to celebrate your loving relationship for Valentine's Day. Consider buying tickets for the New York Times Critic's Pick, "Come From Away" at the Segerstrom Center for the Arts! Broadways' "Come From Away" has won Best Musical all across North America, and was written by Tony nominees Irene Sankoff and David Hein, and is helmed by this year's Tony-winning Best Director, Christopher Ashley. The story in "Come From Away" follows the heart-warming story of 7,000 stranded passengers amidst 9/11 and the small town of Newfoundland that welcomed them. "Come From Away" is on view at Segerstrom Center for the Arts February 5 – 17, 2019.
Valentine's Day at Home
Not everyone likes to be surrounded by crowds on one of the busiest date nights of the entire year. If you're not interested in going out for a wild night on the town, perhaps you might be interested in creating an Indoor Picnic for you and your someone. With an indoor picnic, food is simple and pants are unnecessary. Of course, you can never go wrong with a straight forward "Netflix and Chill" night – if that's something your someone enjoys. Another consideration might be a fun Fondue Night, dipping and frying your favorite fruits, vegetables or meats into cheese, oil or chocolate (there are so many fondue options) and feeding them to one another. Or perhaps you're a breakfast food fan. Leslie Knope would approve of a simple Breakfast in Bed celebration, showering your special someone with their favorite breakfast foods in the comfort of their bed.