The Top 10 Hidden Food Gems in Irvine
Irvine's food scene is filled with chaos and commotion. It's booming food industry attracts tourists and locals alike, as many drive miles just for a meal. But despite the hype behind several fantastic foodie spots, a few gems have managed to stay relatively hidden from the public eye. This article features our top 10 hidden food gems – restaurants in general and specific menu items, as well as tips on avoiding pricey meals and getting the best out of your buck.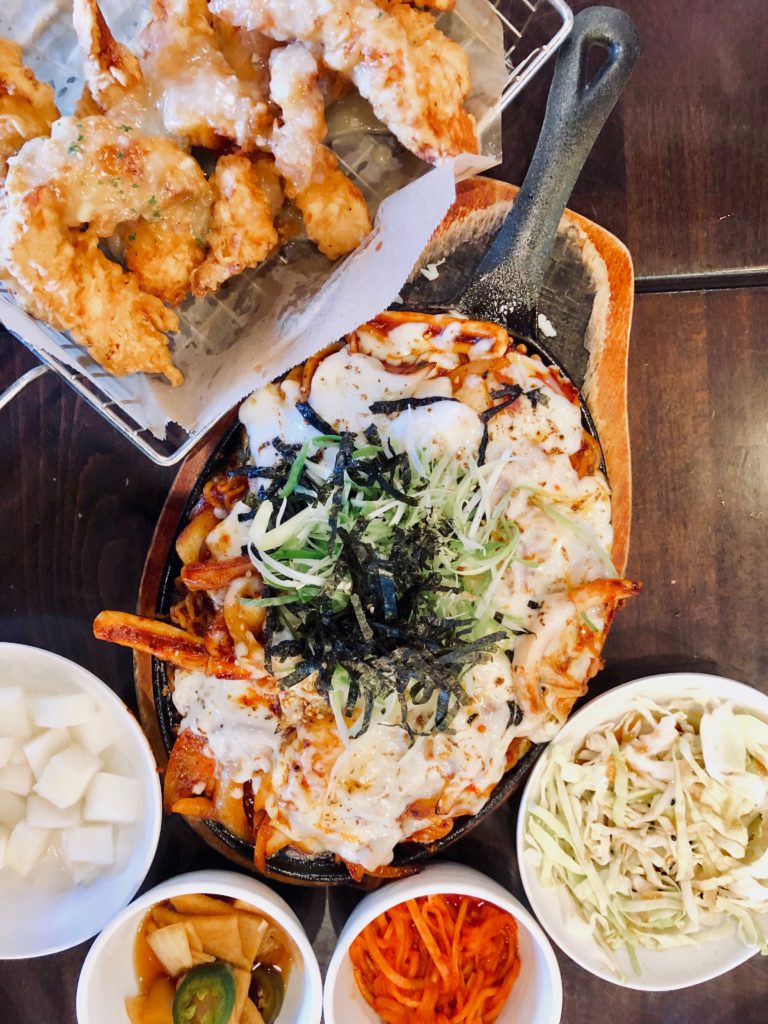 Chan Chan
Out of the entire list, Chan Chan is definitely ranked high. Chan Chan is a Korean Chicken restaurant, and while chicken is their specialty, they do serve a wide variety of Korean dishes. The spicy squid rice cakes are a must-have because of its rich flavor and silky noodles. The sauce in the sweet garlic chicken tenders is unbelievably delicious and makes the chicken worth its price. The cost comes out to be a tad expensive, which is why it is best to go with a group of four to six people to share the bill. Make sure to give the place a Yelp review to make the $2 cheese topping free. When eating with a smaller group of two to three, the spicy squid rice cakes are definitely the best option and everything there is perfect for sharing.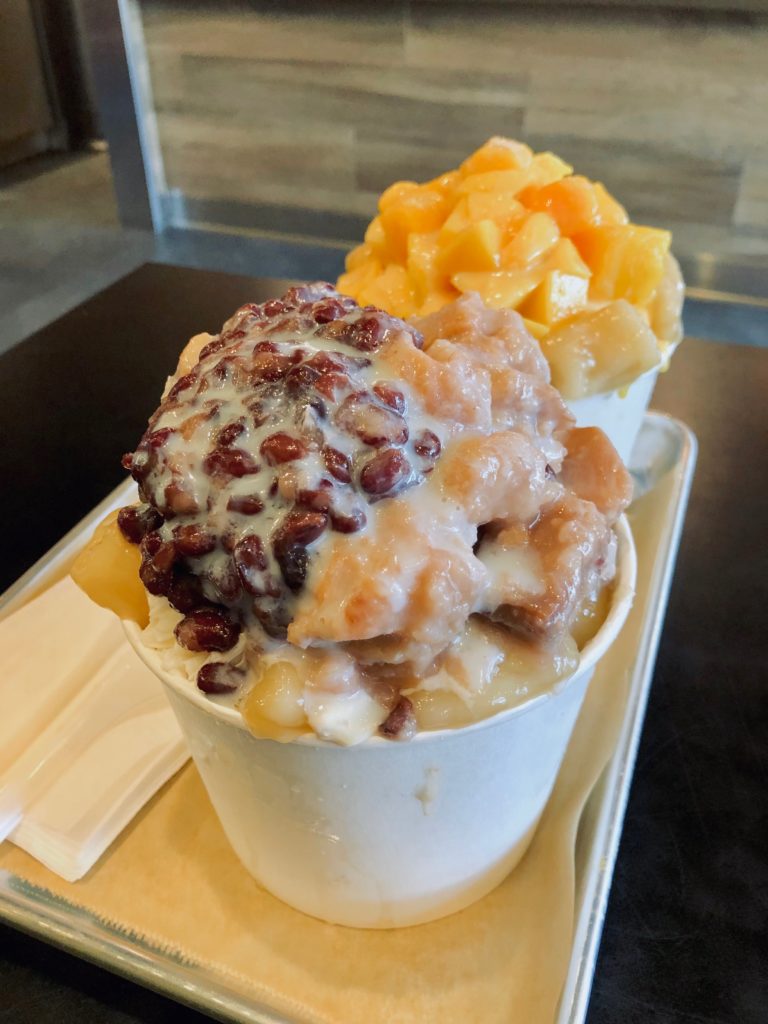 Class 302 
Class 302 is not necessarily hidden, with its popular self-serve boba. However, people tend to neglect their AMAZING shaved snow – the perfect dessert for a hot summer day. There are two Class 302 locations in Irvine: The Marketplace and near UCI. The shaved snow is definitely much more enjoyable than the boba, with the cool and refreshing mango mochi snow as a standout. They flavor the ice itself and now they fill the cup with a mountain of mochi. This really is a product worth your buck!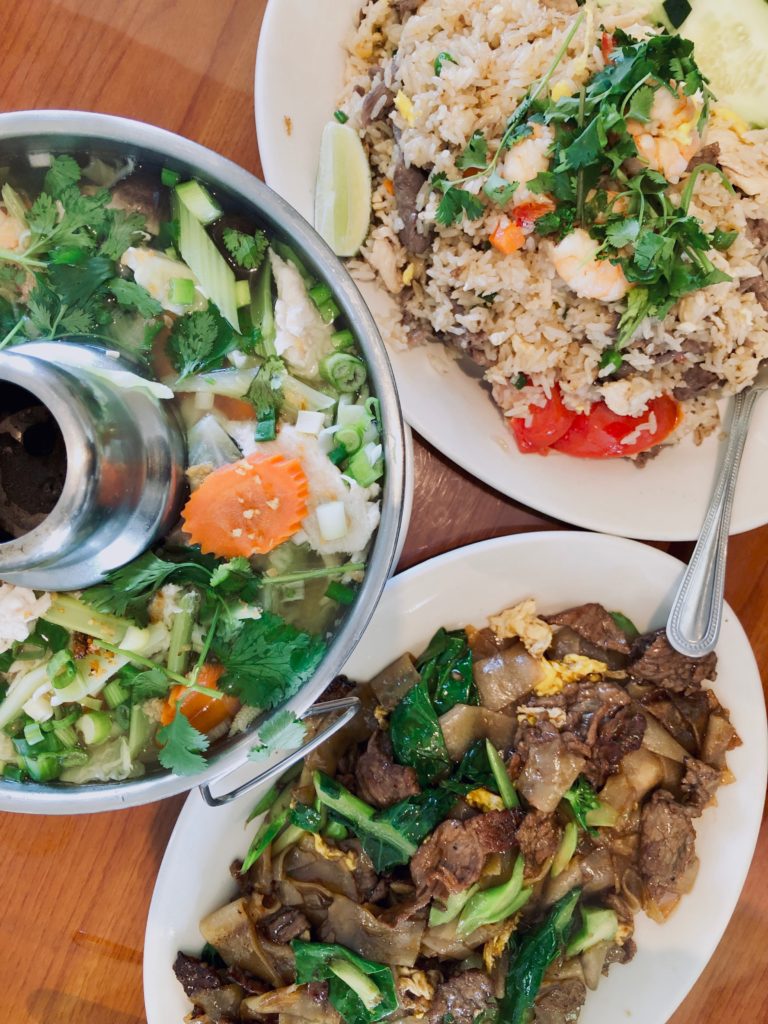 Thai Cafe
Thai Cafe is another favorite on this list. Located on Jeffrey in The Arbor, Thai Cafe is unbelievably amazing for its price. It is perfect for a night out with friends or family and has many platters for sharing. The wonton soup, combination fried rice and pad see ew beef are perfect for a group of four people, costing around $35 and netting you satisfied taste buds and a full stomach.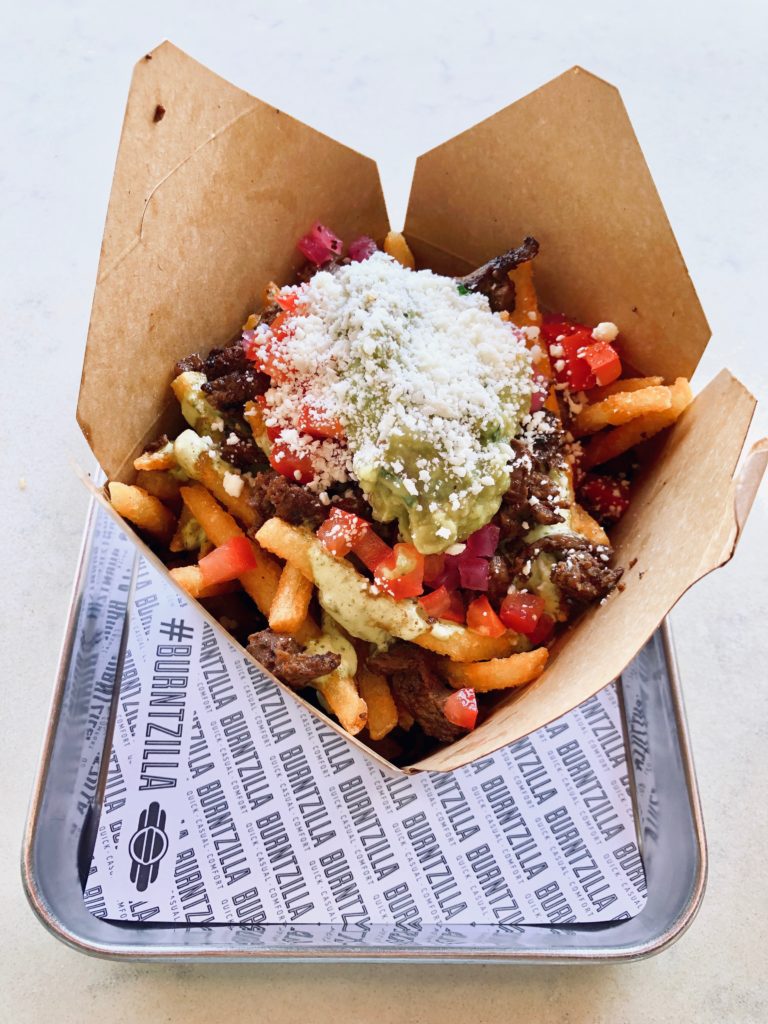 Burntzilla-Fries
Burntzilla is a small shop inside Walnut Village. The main entree item, sliders, never caught the public's interest, but the specialty fries are far more worth their price. They cost $5, but if you show them a student ID then they will deduct a dollar off the cost. The carne asada fries, a must have, are loaded with fresh cheese, onion, guacamole and tomatoes. You can order either fries or tater tots – both are delicious. Whether you choose to share them with a buddy, or have them for yourself on cheat day, they are a great value meal to have any time of day. 
85 Degrees 
85 Degrees is already incredibly popular and has over 500 locations worldwide. Many people crave their fresh and warm bread. However, their boba has managed to fly under the radar. 85 Degrees has some of the best boba out there, simultaneously softer and chewier than most boba shops – and costing much less than other boba shops as well. A favorite is the tiger boba latte. 85 Degrees also has several rewards on their app that can be used and includes $2 teas and coffees. Every Monday is normally "buy one get one free coffee," but during the summer it is "buy one get one free slushes." 85 Degrees' boba is definitely worth recommending!
Popcorn Chicken
Popcorn Chicken is located in the Culver Plaza. They offer very delicious and reasonably priced chicken along with amazing boba. Both the boba and popcorn chicken are perfect if you are on the go. All the drinks are reasonably priced, and the boba has a soft chewy texture. Popcorn Chicken is perfect for a drink and meal combo.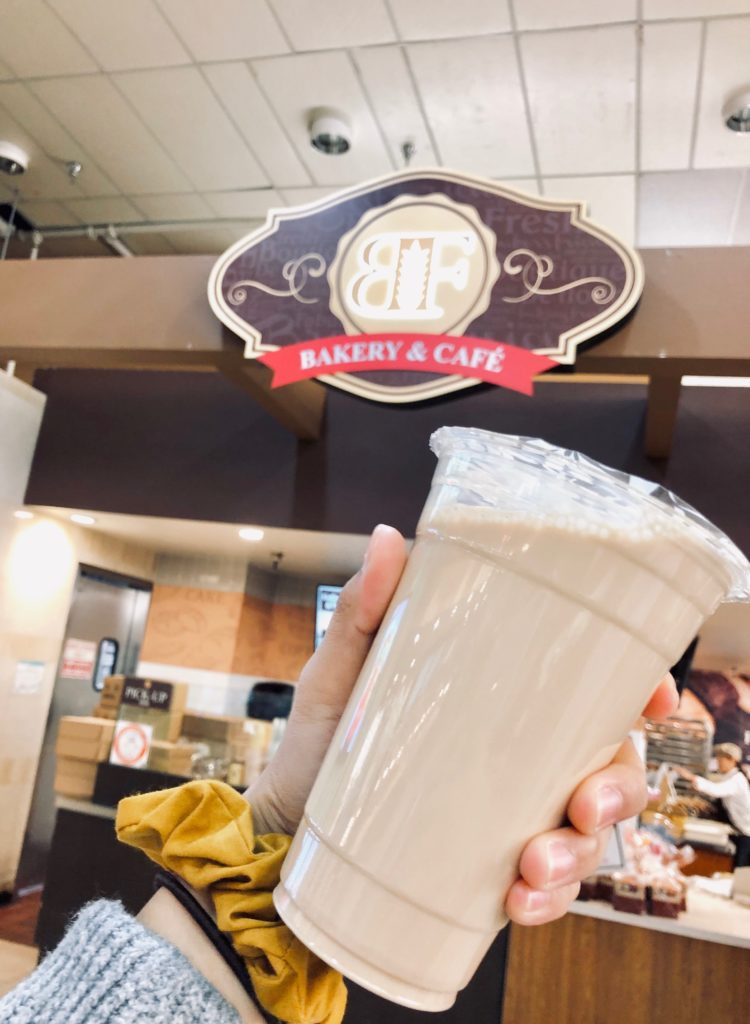 Bread Farm 
Bread Farm is located in the Culver Plaza inside 99 Ranch market. The milky and soft teas will satisfy your tea cravings; and the best part about these teas is that they only cost $2.99, and can be easily bought for the price of 99 cents with the 99 Ranch Coupons found at the cash registers of the store or through the app, Retail Therapy. The Retail Therapy app, created by the Irvine Company, has coupons in which you are able to buy the teas for 99 cents. Amazing bread and 99-cent tea! What could top that?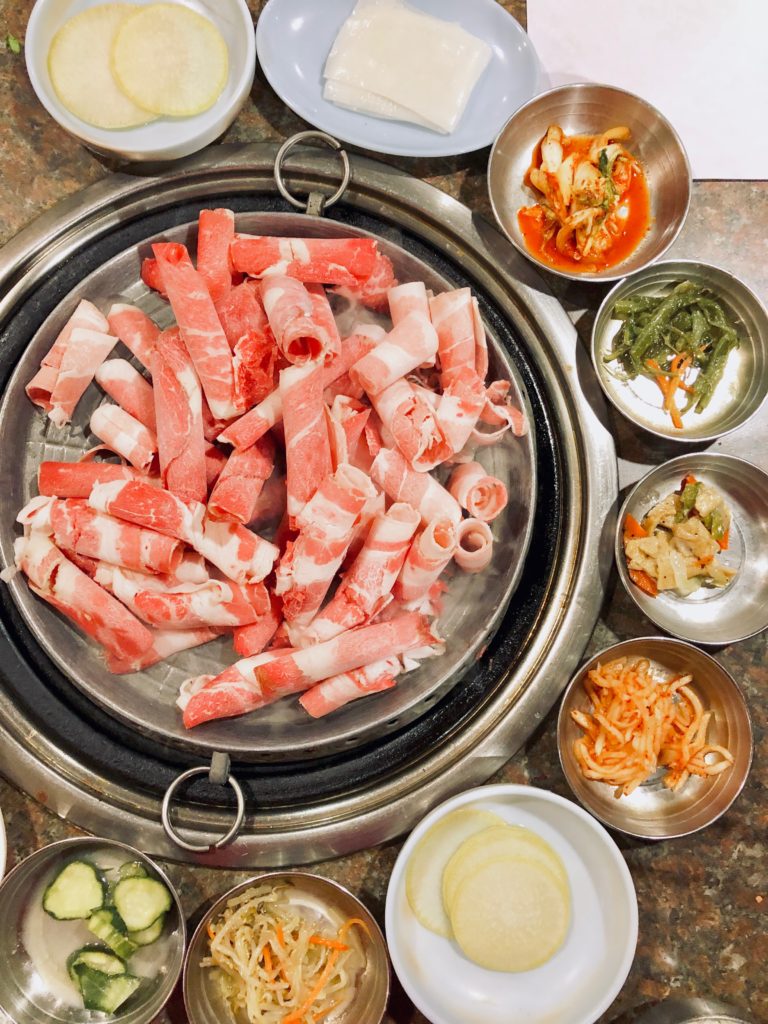 Shik Do Rak
Shik Do Rak is a Korean Barbecue restaurant hidden inside The Arbor on Jeffrey. The meats are fresh and their brisket sauce provides the perfect tang to complement the fresh meat. Shik Do Rak has as $12.99 AYCE Happy Hour: 3-6 p.m. every day, after 9:15 p.m. all week, or lunch Monday through Thursday. The high quality meat, the variety of them, and the amazing prices makes Shik Do Rak a must for AYCE KBBQ spots.
Mitsuwa
Mitsuwa is a Japanese market inside Heritage Plaza on Culver and Walnut. There are a variety of Japanese products, along with a sushi bar and food court. The Japanese drinks are a perfect match with some of the food court options, especially the takoyaki from GoSquared. While the dish is meant for one person, it is perfect for sharing with a friend, along with a pair of refreshing Calpico drinks. The ice cream from Hamada-Ya makes for a perfect finish to the meal because of its smooth and delicious soft serve, but also the surprising, yet tasty, crunch of cinnamon cereal on the bottom. Mitsuwa offers a variety of options that make it perfect for a quick meal.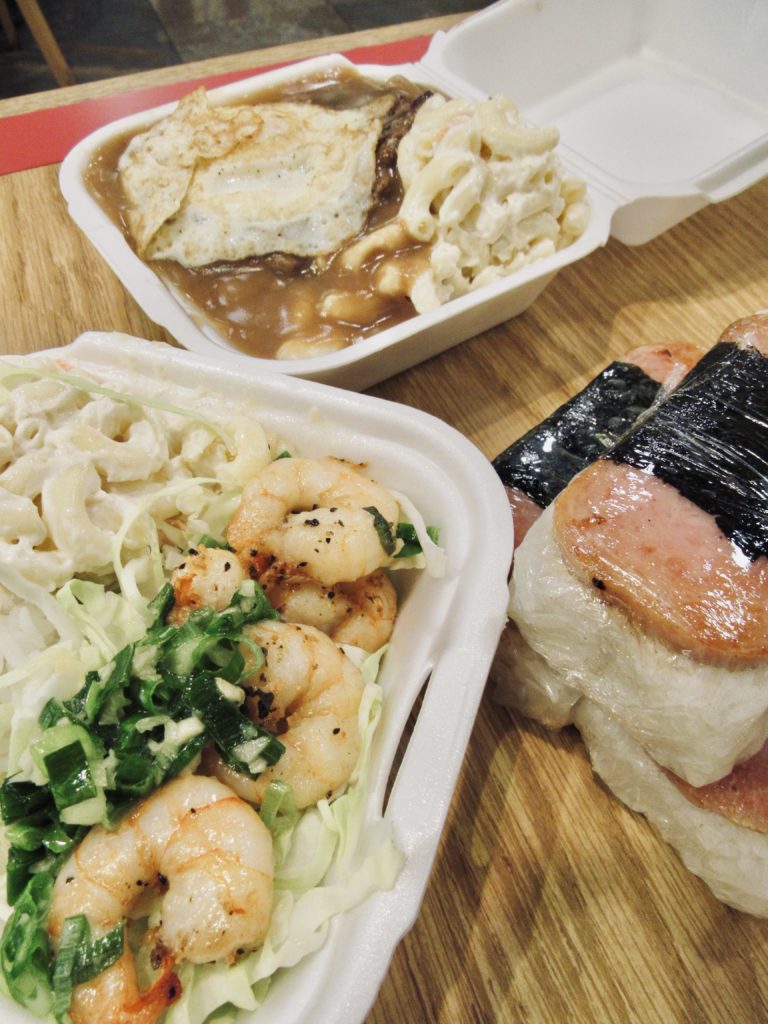 L&L
L&L, in Heritage Plaza, is quite the talk among Irvine High Students, but overlooked by almost everyone else. L&L is a Hawaiian grill with a variety of unique Hawaiian dishes, such as the loco moco and Hawaiian burger. Mondays are their peak days because of $1 Musubi Monday – perfect for a quick snack or meal.