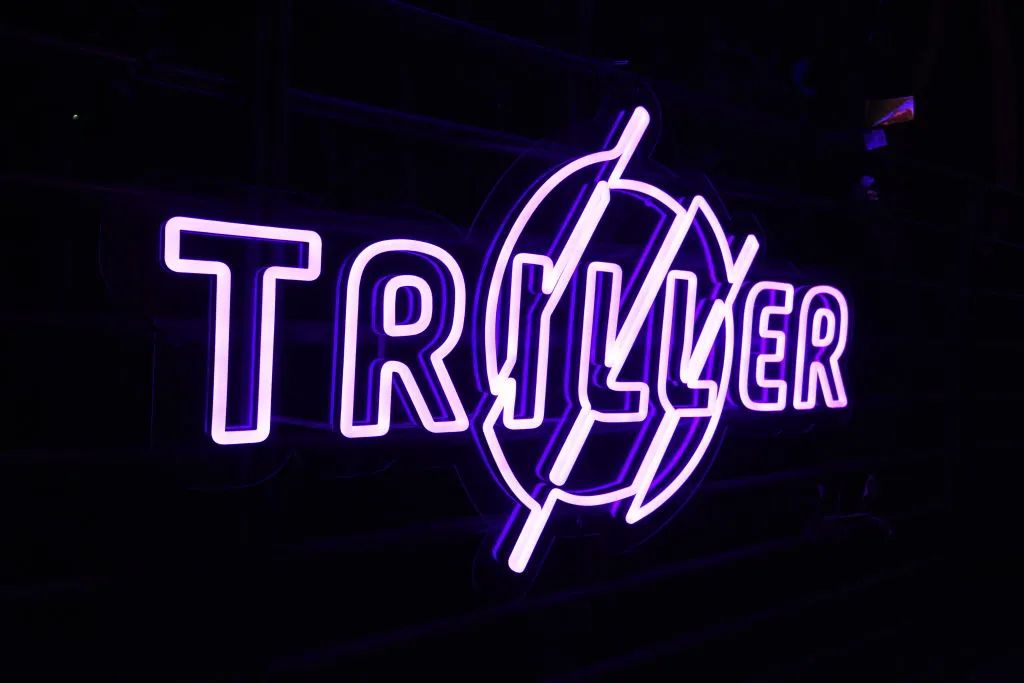 In the not-so-distant past of 2019, a fresh player set foot on the global technology stage. Co-founded by Ryan Kavanaugh and Bobby Sarnevesht, the ambitious startup Triller embarked on a daring endeavor. Its aim? To carve out a niche in an industry that was already under the near-absolute control of several colossal enterprises, such as Google, Facebook, Snapchat, and Twitter.
Operating on a budget that was a mere fraction of those boasted by its competition, Triller needed an unconventional plan. A way to capture the attention of the world's most influential brands, convince them to take a risk, and invest their trust in this newcomer. The company's solution was to adopt a dynamic marketing strategy that was as audacious as it was effective. The aggressive approach resulted in a notable media presence, igniting conversations and headlines alike.
The old saying goes, "All publicity is good publicity," and for Triller, this proved true. Their 'smash-mouth' marketing sparked intrigue, catapulting the brand into the public consciousness. Rapidly, Triller became a topic of discussion across various platforms, a buzz fueled by those who appreciated its groundbreaking marketing approach.
A defining moment for Triller came when it produced and owned the Tyson vs. Jones event. The spectacle not only set records as the highest-selling digital Pay-Per-View (PPV) boxing event in history but also earned a sixth-place ranking in the annals of all PPV events. This success laid the groundwork for the creation of Triller Fight Club, a venture in partnership with the famous rapper Snoop Dogg. This collaboration continued to break records, especially with the renowned Jake Paul vs. Ben Askren fight. Triller was making significant strides on the global stage.
Yet, Triller's most prominent breakthrough moment was when then-President Trump announced a ban on TikTok. This decision triggered a massive shift in the App Store dynamics, catapulting Triller to the top app spot. Triller claimed this coveted position in 80 countries, an achievement unmatched before or since.
In a bold move, Triller decided to do what no other social media company had done before: challenge the major music labels. For years, litigation and a contentious relationship defined the interaction between music labels and social media platforms. However, Triller took the initiative to confront them in both court and the press, accusing them of monopolistic and 'mafia-like' behavior, and still has not backed down.
As the cloud of another potential TikTok ban looms, Triller has been making steady progress, acquiring more users, and grabbing headlines. A standout instance of its rising prominence is the rapid growth of its subsidiary, BKFC (Bare Knuckle Fighting Championship), which has swiftly become one of the fastest-growing combat sports leagues. Recently, BKFC has been surpassing even UFC events in terms of viewership and sales.
Now to the most important question, what is Triller?
We asked this question of Bobby Sarnevesht, Triller's co-founder and Executive Chairman.
"Triller is the future. Finally people are beginning to understand what we really are. From our inception in 2019 until probably six months ago, when we would explain the core of Triller is its AI; which is embedded into virtually every other social media platform, including Instagram, Snapchat, Twitter, WhatsApp, YouTube, and others, people would look at us as if we were speaking a foreign language."  "Now it's as if everyone had a crash course education in AI, and they understand what we are doing. We are not a social media network; we are an AI company that uses social media and content that consumers share, ingest, and often pay for to maximize our utility from our AI. Our AI is there to radically change the 100 Billion dollar a year creator economy and people finally seem to understand that. We have never had more interest in the Company than we do now"
Now, Triller is capitalizing on that interest as they have filed with the SEC to list on the NYSE under the symbol ILLR.
Since its inception, Triller has fundamentally been an Artificial Intelligence (AI) company. With the world's growing interest in AI, it is finally tuning into Triller's narrative.
Recently, Triller claimed the spotlight at the prestigious Needham conference, turning heads amongst Wall Street's movers and shakers. Triller emerged as the star of the event, some of the largest funds and institutional investors flocked the CEO and CFO, and it certainly seemed as if they were the "belle of the ball". Its transformation from a social media and short-form video app into an AI-driven, open-garden technology platform has been nothing short of impressive. The strides the company has made in the creator economy are significant. They've offered groundbreaking tools to creators and brands, enabling them to produce, distribute, engage with, and monetize content on a scale hitherto unseen.
Triller's AI now effects over 750 million interactions monthly, and it boasts over 50 million users. The company has morphed into an AI-centric technology powerhouse, positioning itself at the heart of the creator economy. After investing more than $500 million into the development, acquisition, and integration of essential components of the Triller Technology Platform, the company now provides creators with all the tools they need to create compelling content, captivate audiences, and scale engagement into commerce via its proprietary AI.
The roles of Triller's AI range from content creation to analysis and moderation, from audience management to social messaging, and from e-commerce enablement to customer acquisition. Its AI stack empowers creators to connect with and grow their audiences at an unprecedented scale. Triller's AI platform  (which goes under the name of amplify.ai) flaunts impressive response rates, driving engagement 50% or better across social media, social messaging, and text messaging channels, which is more than 50x what most campaigns can achieve.
Being an AI-centric company, Triller is primed to capitalize on the projected $136.6 billion artificial intelligence market. It has established a robust global network with teams located in Silicon Valley, Los Angeles, London, Sofia, Amsterdam, and Delhi, serving creators and brands worldwide.
Under the strategic guidance of Joseph Smarr, Triller's Chief Technology Officer, who previously spent 12 years at Google, the company has continually innovated its platform. Smarr, along with several other team members, hails from Stanford's highly acclaimed Symbolic Systems program, bringing a wealth of knowledge in diverse fields, including computer science, linguistics, mathematics, philosophy, psychology, and statistics.
Triller's effectiveness is evident in its diverse client base, which spans hit TV shows such as "The Mandalorian" and "Gossip Girl," blockbuster movies like "Megan," "Top Gun: Maverick" and "The Little Mermaid," and numerous Fortune 500 clients and major consumer brands, including McDonald's, Kohler, Nissan, L'oreal, and Sony.
Triller's AI isn't limited to brands and crosses over to a variety of channels. Celebrities often leverage Triller's AI to boost their ticket sales, views, downloads, or awareness. Tony Robbins, a life coach and business strategist, uses Triller's AI to drive ticket sales and acquire new customers. With 98% of users contacted by Triller's Proactive Responder converting into opt-in subscribers, Triller wholly owned subsidiary Amplify.ai has become a leading customer acquisition channel.
AI technologies, at the core of all Triller's companies, including Amplify.ai, Cliqz, Fangage, and Julius, essentially provide a cloud-based 'brain' for all of its clients. This 'brain' generates algorithms for prediction, personalization, recommendation, and targeted marketing. Moreover, it can recognize patterns, manage risks, and take protective measures against malicious activities, including cyberbullying, deepfake videos, and spam.
Triller's AI can also dynamically shift between short-term and long-term engagement modes, helping brands drive immediate conversions or establish long-lasting relationships with consumers. When targeting younger audiences, such as Gen Z, Triller's AI can adapt its engagement techniques to accommodate the unique preferences of this demographic.
Despite the progress made, Sarnevesht recognizes that the Triller Technology Platform is still in its early days. "The maturity and sophistication of AI applications are growing rapidly. While we've had success in building and deploying our AI, we're only just beginning to scratch the surface of what it can do," he said.
However, Triller is already witnessing the tangible benefits of its AI-powered platform. Through Triller's services, Kohler, a leading manufacturer of kitchen and bath products, has reportedly seen an increase of over 800% in customer engagement. Meanwhile, Tony Robbins, a world-renowned life coach and business strategist, attributes much of the surge in his customer acquisition and conversion rates to Triller's AI.
Even though Triller's business model is still evolving, it's clear that its focus is increasingly shifting towards becoming a major player in the AI industry. As the company prepares for its upcoming public debut, the world watches with keen interest. Will Triller be able to maintain its momentum and transform into an AI powerhouse in the face of stiff competition and potential market volatility? Only time will tell. After all it wasn't long ago that Facebook listed publicly, had never made money, and most of the headlines were negative surrounding Facebooks inability to ever make money. It was only 2018 that musical.y now renamed tiktok sold to Bytedance for $1 Billion dollars yet was a pre-revenue company. Amazon didn't turn a profit for 20 years, and Snap is still trying to find its way to profitability.
Despite these uncertainties, one thing is crystal clear: Triller is not afraid to challenge the status quo. Whether it's taking on tech giants, fighting against music labels, or diving into the complex world of AI, Triller has proven time and again that it's a force to be reckoned with.
As we step into an era where AI is no longer a distant concept but an integral part of our everyday lives, companies like Triller are proving pivotal. Its AI-driven approach is not just paving the way for a new breed of tech companies but is also setting the stage for a future where technology doesn't just connect us, but understands us, learns from us, and evolves with us. From this perspective, Triller's journey is not just about a company's rise. It's about the evolution of technology and its transformative potential in the 21st century.
Advertising disclosure: We may receive compensation for some of the links in our stories. Thank you for supporting Irvine Weekly and our advertisers.