Best Spots to Get Your Sunday Brunch Fix
The best way to avoid the Sunday blues in Orange County is to grab a group of your closest friends and head to the hottest local brunch spots in Irvine and Newport Beach. Eat and drink your worries away with pancakes, bacon and let's not forget the magic of "bottomless mimosas." Below are some awesome hot spots to get your Sunday brunch fix!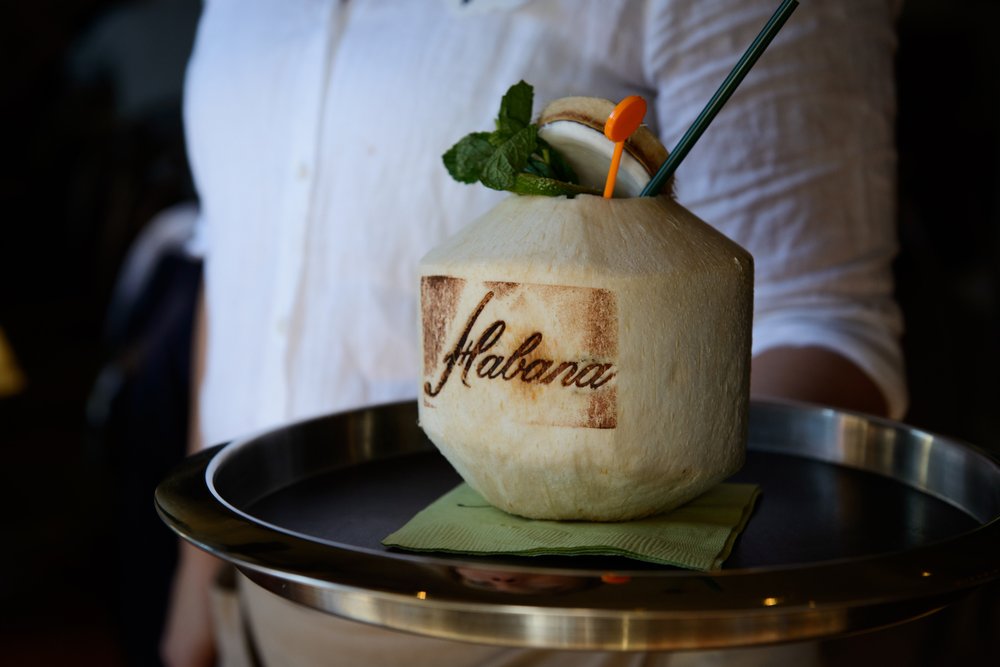 Habana
708 Spectrum Center Dr
Irvine, CA 92618
Spice up your life with the amazing brunch buffet at Habana. This Cuban restaurant is revamping what it means to be a breakfast buffet. With a fixed price brunch menu, Habana has endless options that vary from classic American breakfast items to the flavors of Cuba. Try their home-made paella filled with fresh shellfish including shrimp, clams and mussels. Head over to some of their other amazing stations that include a carving station with fresh whole roasted pig or the shellfish station that includes jumbo shrimps and crab legs and claws. If you are someone with a sweet tooth, check out their endless dessert tables. There are mouthwatering selections like mango cheesecake, guava filled pastries and pineapple croissants. Wash down this endless buffet with one of their hand-carved Habana coconuts filled with white or dark rum. Escape Southern California and head to Cuban Paradise at Habana for brunch every Sunday from 10 a.m. – 3 p.m.
Bosscat Kitchen and Libations
4647 MacArthur Boulevard
Newport Beach, CA 92660
Bosscat Kitchen and Libations is your perfect stop on the weekends for the ultimate bottomless brunch. With their Instagram-worthy breakfast dishes, TVs showing all things sports, and a DJ booth, Bosscat knows how to throw a weekend breakfast party. When it comes to food, Bosscat puts a spin on classic comfort breakfast dishes. For example, you have to try the "Fruity Pebbles" French Toast. You can't ever go wrong with cereal-crusted French toast topped with candied milk, bacon and fresh berries. Add another layer of decadence to your table by ordering the donut burger. You read that right, Bosscat serves a donut burger. Not only are the buns made of glazed donuts, but the burger also has bacon and a duck egg sitting on top. Along with their great bottomless mimosas, a fan favorite drink is their Breakfast in Bed Shot. Wake yourself up by ordering this shot composed of maple bourbon, orange juice and a piece of bacon. Join the party and visit Bosscat for brunch on Saturday and Sunday from 11 a.m. – 3 p.m.
Gratitude Kitchen and Bar
1617 Westcliff Dr, Suite 112
Newport Beach, CA 92260
If you are vegan or vegetarian, Gratitude Kitchen and Bar is the perfect brunch spot for you. Try their buckwheat flax pancakes. Topped with cashew coconut whip cream and fresh fruit, this is a menu item you cannot skip. Gratitude even does their spin on the brunch favorite of chicken and waffles. Instead of using real chicken, they use chicken-fried mushrooms to accompany their gluten-free oat waffles. Gratitude is always working to make plant-based food fun and delicious for its Orange County crowd. The best part about brunch is that you can order pitchers of your favorite cocktails such as mimosas, sangria and margaritas to complement your meal. Gratitude Kitchen and Bar is open for brunch Saturday and Sunday from 8 a.m. – 4 p.m. Have fun and put a vegan spin on your brunch routine!
Snooze
3032 El Camino Real
Tustin, CA 92782
Snooze Eatery will have you running out the doors on the weekend to get in line to try to their vast breakfast menu. Even though Snooze is an everyday breakfast spot, it still makes the list for hottest brunch spots since their menu is massive! There are so many items to choose from it will make you want to go back every weekend to try something different. They have everything from breakfast pot pie, pancake flights and a variety of egg benedict flavors to try. They even take their mimosas, and Bloody Marys, to new heights by adding different variations including the Abri-ca-lav-ra Mimosa that includes apricot liquor, lavender, honey and lemon juice. If you are more of a Bloody Mary fan, grab their Horse and Sidecar. It is their house Bloody Mary served with the works including tender ham, smoked cheddar cheese, green olive, pickle, and to top it all off, it is also served with a can of locally brewed beer. Although Snooze doesn't take reservations, you can pass the time waiting for your table by sipping on complimentary coffee. Don't snooze for too long or you might miss out on this awesome breakfast spot. Check them out daily from 6:30 a.m. – 2:30 p.m.
The Cut
3831 Alton Pkwy, Suite C
Irvine, CA 92606
From food truck fame to the most addicting honey sriracha wings, the boys at The Cut are really on top of their food game. Although they are mainly known for their amazing hand-crafted burgers, The Cut also provides a killer weekend brunch selection. For those with a sweet tooth try their Tres Leches French Toast. The Cut upgrades this fan favorite breakfast food by adding bacon maple syrup, making it the ultimate decadent treat. If you are someone who reaches for something savory in the morning try their chicken and waffle. It is the perfect mixture of sweet and savory. A bonus to The Cut brunch menu is that they also offer their cult favorite burgers during brunch. Besides a classic cup of coffee, enjoy your brunch with bottomless mimosas or a traditional Bloody Mary. The Cut brunch runs every Saturday and Sunday from 9 a.m. – 2 p.m.