Dishes Worth the Drive: Avocado Toast Done Right and Frozé
For this month's dishes worth the drive from L.A. to Irvine, we're spotlighting one new restaurant and returning to a second one for some new seasonal dishes!
The first stop for this month's culinary journey is Outpost Kitchen, located a hop, skip and a jump away from Irvine in Costa Mesa since it first opened in 2015. "As an Aussie native, I wanted to create a place that embodies the vibe of Australia's popular beach cafes while celebrating the abundance of fresh, vibrant ingredients we have available to us in Southern California," says owner and founder, Jay Lewis. "Taking inspiration from the 1970s beach cafes of Australia, Outpost Kitchen [is] a gathering place to enjoy art, music and community in an industrial, yet modern environment that pays homage to the laidback Australian lifestyle."
Lewis explained that none of their food is frozen but made fresh. "In our scratch kitchen, everything is made in-house — the way it should be! We wholeheartedly believe in knowing the life story of the food that we put on our plates and that you put in your body. Our carefully curated menu honors locally sourced, seasonal, organic, non-GMO, fresh produce without compromising on taste, aesthetics or charm," he says. "The decor consists of reworked vintage furniture from local craftsmen, recycled, reusable and compostable tableware. Outpost Kitchen welcomes guests with familiar feelings of a neighborhood meeting spot, the go-to place for clean, fresh food after an epic surf session."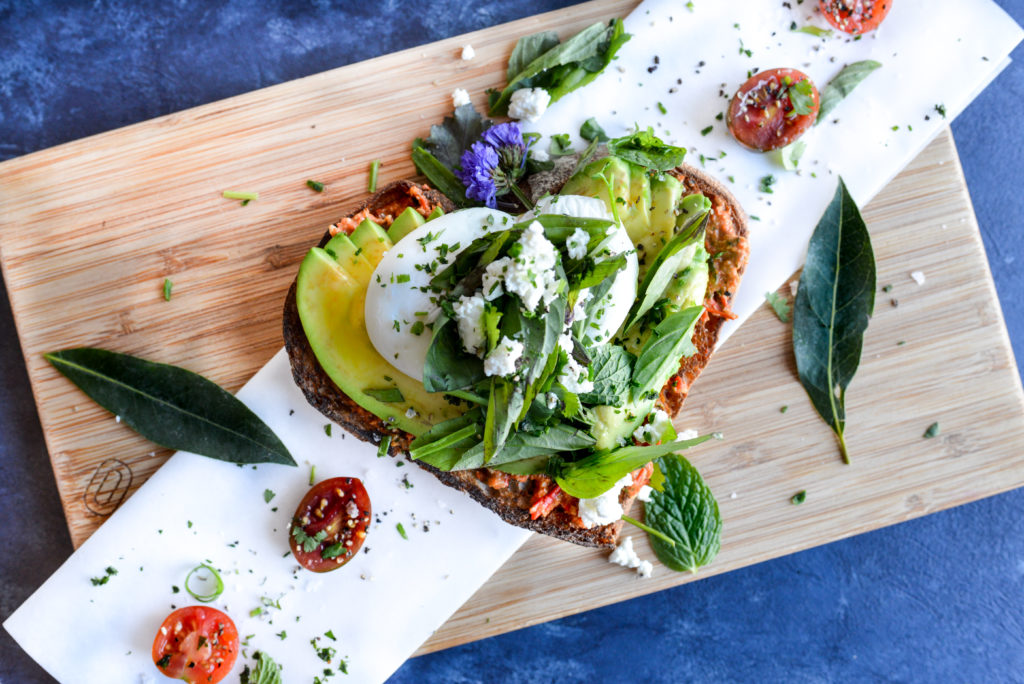 So what dishes do we recommend at this Outback Outpost? The first is the Real Avocado Toast, which sounds a lot more simple than it is. "When it comes to avocado toast, Australians do it right. Ours is named the 'Real' Avocado Toast for a reason!," says Lewis. "We layer a toasted country loaf with perfectly sliced ripe avocados, harissa and peppadew pesto, crumbled feta cheese and Asian greens, finished with a squeeze of lemon." It's a running meme about how much millennials love avocado toast, so it's definitely readily available throughout L.A. But Lewis is right, somehow Australians do it better because the mixture of flavors, especially the peppadew pesto and crumbled feta, combined with the delicious country loaf definitely makes this dish worth the drive! The second dish to dream about while sitting in traffic is the House Smoked Salmon. "This dish is as beautiful as it is delicious. It features our house-smoked Scottish salmon over a bold splash beetroot puree and plated with baby kale, roasted walnuts, avocado and perfectly poached eggs drizzled with house mustard aioli," says Lewis. Again, smoked salmon is widely available throughout L.A., but something about the way it's made at Outpost makes it worth every minute of the drive from L.A. to Irvine!
From Australia we're going to travel halfway around the world (while still staying in Irvine) to Italy to return to Davio's Northern Italian Steakhouse at Irvine Towers. We first visited back in April and it was so good that we had to go back, especially to try the new, seasonal menu items that weren't available back in the Spring. While their Kobe meatballs and crab cake are still definitely worth the drive, two new dishes make the trek even more recommended. The first dish is their Veal Anglotti, which consists of the veal, truffle jus, black truffle and parmigiano. "We brought this seasonal item to the menu by popular demand. We have a veal pasta on our signature menu, but this one is more decadent with the truffle two ways — as a jus and shaved on top. The flavors complement each other perfectly," says chef Istvan Toth. Indeed, the dish is definitely decadent but its flavors and texture are so good that it's definitely worth the drive from L.A. to Irvine.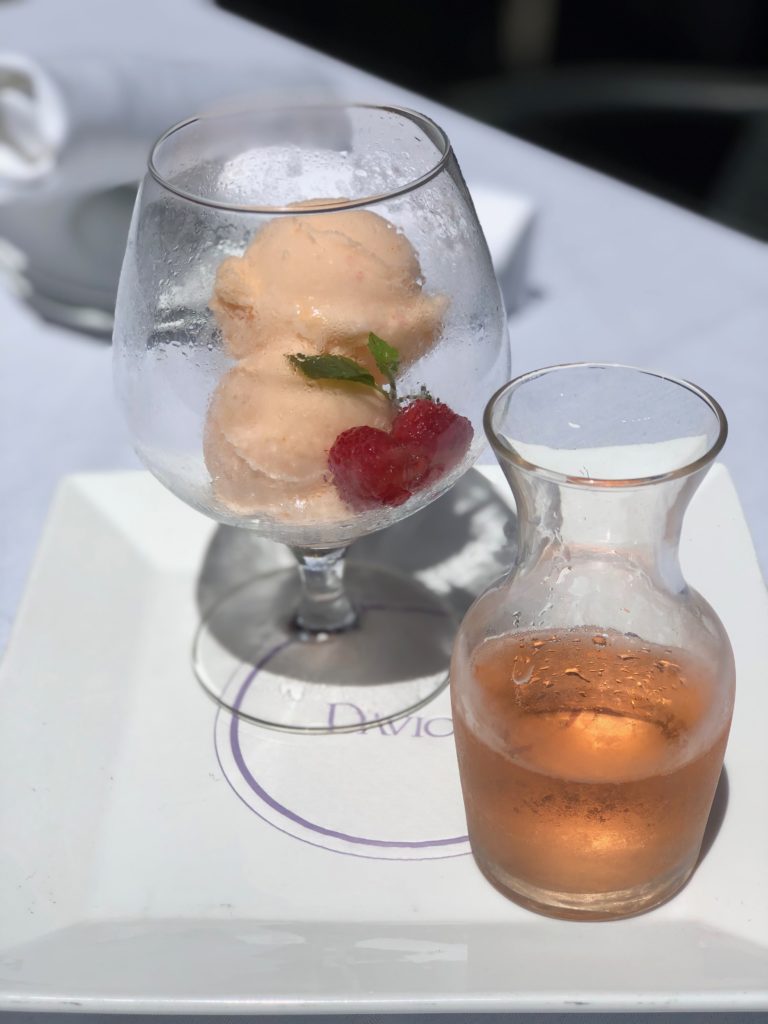 The other new dish is a unique alcoholic dessert that frankly is so delicious and unique that it's definitely worth the drive to Irvine. The "Affogato a la Rosé" is a take on the Frozé. Davio's version is made with two scoops of house-made peach sorbet, fresh raspberries and Rosé prosecco poured tableside. "It's a dessert perfect for summer, and will be available through September," says pastry chef Lena Huynh. If you're a fan or Rosé (or sorbet), then you definitely don't want to miss this dish which is literally eating Rosé-flavored ice cream. Since it's only available for a limited time and is so unlike most other desserts, we thought it was worthy of revisiting Davio's for our month series!  
Whether you're looking for some veal, some great avocado toast or Rosé-flavored sorbet, once again it's great to see how Irvine has really become a diverse and interesting culinary destination, even for our Angeleno friends up north.
Outpost Kitchen, 1792 Monrovia Ave., Costa Mesa; (949) 873-5123, outpostkitchen.com.
Davio's Northern Italian Steakhouse, 18420 Von Karman Ave #100, Irvine; (949) 477-4810, davios.com/irv.