Musink Fest Celebrates Its 12th Year
The Musink festival, which combines a music fest with a tattoo exposition and car show, will hold its 12th annual event from March 8 to March 10, at the O.C. Fairgrounds. In 2008, the festival started out as a project of Bill Hardy and Kat Von D, but it has since undergone a couple changes in its organization department. Specifically, it is now run by Hardy, Blink-182 drummer Travis Barker and John Reese, the owner of SGE (Synergy Global Entertainment).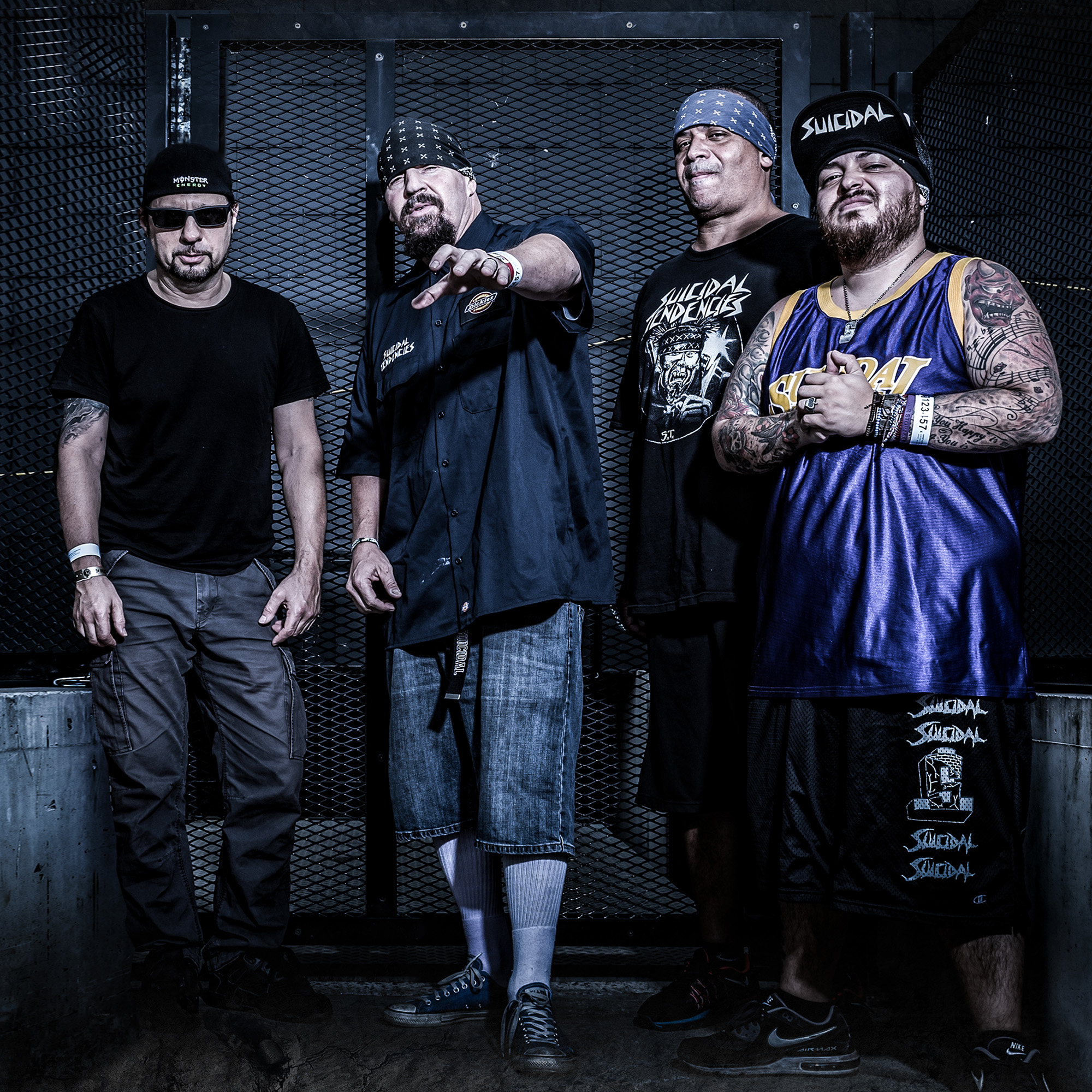 SoCal festival aficionados should be very familiar with the hybrid music / cultural festivals that SGE has produced over the years. Some recent events include: The Big Adventure festival of music, comedy, cosplay, gaming, sci-fi, fantasy and comic books; the Driftwood festival of country music, craft beer, wine and barbeque; and the Sabroso festival of craft beer, tacos, lucha libre and, of course, music.
In advance of this year's Musink, Irvine Weekly spoke with Reese about the history of the festival, how the event's programming is determined and what music, tattoo and custom car fans can look forward to at this year's show.
John Reese and Travis Barker joined the crew about halfway through the festival's lifespan. Reese says, "Travis has been involved, I believe, for five or six years now with music and Bill Hardy brought my company, SGE, in six years ago to take over the production of music."
Though the festival started as a music and tattoo hybrid, the event evolved with the addition of the new organizers. Reese points out some of the developments that have taken place since he and Barker joined. He says, "We do a massive car show. Last year we probably had $7 million worth of custom cars. We [also] do a number of different contests; we've upped the VIP programs; we've tried to get the best tattoo artists in the world." He goes on to explain the scope of the festival. "It's become, in 12 years, probably the most immersive music and tattoo event in the world."
Given the diverse programming of the festival, we asked the extent to which the production duties are segmented into department heads for the music, tattoo exposition and car show, respectively. However, it seems much of the programming is decided upon collectively. Reese points out, "It's definitely a triumvirate if you will. The three of us, we collaborate on what artists to bring. We collaborate on what attractions to bring." He goes on to point out some of the distinctions in the roles of the three. "SGE is a production company, so we build a website; we book the talent; we put everything on sale. Travis is the brains behind what we want to do and how it's put together, and then we bounce off ideas with Bill Hardy and come up with what talent we want, what tattoo artists we want, what the right attractions involved in the event are. So, it's a combination of kind of like a fully curated a partnership with Travis, SGE and Bill Hardy."
Reese goes on to emphasize Barker's roles in Musink. "His whole body is a canvas, and he's been engaged in the tattoo culture and punk rock for many, many years," he says. "He curates all the artists; he makes decisions on how the whole vibe is. He's intimately involved in the event from every aspect." As far as the car show, Reese points out that he and Barker are collectors, who know what to look for in curating a car show. He reveals, "Travis has a pretty expansive car collection. I've got an expansive car collection. We're into cars, [so] we picked cars that are really special and custom, that you don't see everyday. It's got to be extremely custom and extremely special [to make it into the show]."
As far as the music is concerned, the triumvirate keeps in mind which musical acts are likely to appeal to the fans of other areas of the event. Reese says, "We choose bands that we feel are going to resonate with the tattoo culture." He adds, "And then tattoo artists — we try to find the best tattoo artists in the world to come and attend and do what they do."
The festival's history of music has more or less kept to the realm of heavy rock genres like punk, metal and psychobilly. Over the past few years, though, more hip hop elements have been brought in. Reese explains the growing trend in their programming. "There's a lot of hip hop artists that have tattoos. A few years ago, [in 2016], we had Snoop Dogg, and that was actually the first year," he says. "Last year we did a full hip hop night, and it has mixed results. This year, we decided to go more with a metal night, and then the Limp Bizkit night, and then a punk rock night. We've got the core Orange County punk rockers and TSOL and Fear and The Vandals on Sunday, and then Friday night, Suicidal Tendencies, who are legendary in L.A. — and we put a really good line-up around them — and then, obviously, Limp Bizkit, who don't play very often and haven't played Orange County in a long time." He adds, "We felt like that would resonate with the audience that comes to Musink."
Last year, the event reported that 23,000 people showed up for the three day event. Reese expects around the same attendance for this year's show. When asked if there was anything else fans and potential attendees might like to know about the festival, Reese again stresses Barker's involvement. He says, "Travis Barker cares about the product that he puts out, you know? He's very intent on putting out a product that is special, and so we spend a lot of time, energy and effort making sure that there's an event that people enjoy and want to come back to year after year and check out."
Musink will take place at the O.C. Fairgrounds, March 8-10. Tickets range from $29.50 – $199.50. For more information on the festival and to buy tickets, visit their website: https://musinkfest.com/