Smokin' Grooves 2019 Is Here
Smokin' Grooves 2019 arrives in Long Beach at the perfect timing. Kicking off the summer on a high note, this one-day festival taking place on June 15, 2019 brings together the biggest names in R&B and hip-hop, including Usher, Erykah Badu, Ella Mai, Daniel Caesar, Kali Uchis, Common and more.
Presented by Goldenvoice, this extremely talented and diverse lineup will take over the Queen Mary Events Park — serving as GV's fifth festival this year. After the success of last year's Smokin' Grooves (which included headliners Erykah Badu, Miguel and Jhene Aiko),  music-lovers can once again look forward to a fun-filled day of live performances, food and friendship.
If you're wondering how long Smokin' Grooves has been around, it's actually a decade-and-a-half old. The tour took a slight hiatus in 1998, and returned in 2002 for a short run. Now, 2019 yields one of the most enticing lineups yet.
The venue will open its doors at 11 a.m., with all ages welcome. Whether you're an OG, a teenager, or even a parent with a toddler, there will be something for everyone at this event.
The good news is children under 5 years of age can enter for free (accompanied by an adult). If you're worried about the weather, the show goes on rain or shine.
Speaking on the festival, London recording artist Maverick Sabre states, "Really looking forward to my performance this year at Smokin' Grooves, it's my first American festival and we're going to bring a mix of all the flavours from my recent album When I Wake Up, and the best bits of my first two records. See you there!"
With both old school names and newcomers, Irvine Weekly has put together a cheat sheet for some of our favorite artists on the bill. Tickets start at $125 for general admission and can be purchased at SmokinGroovesFest.com. Peep our picks below!
Ari Lennox is Dreamville's first lady. Of course, if J. Cole fucks with you, you must be extremely talented. The Washington, D.C. singer-songwriter is known for her distinct, sharp, yet enchanting voice. Her delivery is fierce, with lyrics telling first-person experiences of things we all go through in life: love, lust, and all the in between.
"Shea Butter Baby" is Ari & J. Cole's latest collab, featured in the latest Creed II. This one hits the soul.
Common will forever go down in as one of the most well-respected emcees in the rap game. The Chicago legend has consistently released meaningful and substantial records for the masses, making it a point to push the culture forward in a positive light. In addition to the music, his efforts in activism do not go unnoticed.
"Come Close" featuring Mary J. Blige is just one of the many classics, filled with romance, emotion and love.
From Canada, there's Drake, and then there's Daniel Caesar. If you love R&B, he's here to cure your soul. The singer-songwriter blew up (seemingly out of nowhere) with the release of his debut album Freudian, which hails standout singles "Best Part" featuring H.E.R. and "Get You" featuring Kali Uchis. No matter what the situation, these soulful ballads will put you in the mood to think about that special someone.
In the official music video for "Get You" (which clocks in at over 83 million views on YouTube), Daniel is seen crooning the lyrics in front of an intimate crowd, with clips of lovebirds sprinkled throughout.
Queen Badu on any festival lineup is lit. The legendary R&B singer never disappoints when it comes to her live performances. Her catalog of hits stems from the '90s to the early 2000s, and includes "On & On," "Window Seat," "Love Of My Life," and way more. Among this new generation of R&B and trap hip-hop, Badu continues to serve as a huge influence.
And if you're a movie guru, you may have seen her recently on the big screen in Little.
Ella Mai successfully proved time and time again that she's far more than her debut single "Boo'd Up," which had every male and female belching the lyrics from all across the world. The record's official music video currently hails over 367 million views on YouTube alone, in addition to its Grammy snatch for Best R&B Song.
At the tail end of last year, the English singer-songwriter unleashed her self-titled debut album, with standout singles "Shot Clock," "Trip," and ""Whatchamacallit" (featuring Chris Brown).
"After The Storm" by Kali Uchis and Tyler, The Creator will forever have audiences swaying side to side. Kali's infectious vocals and enchanting charm blesses fans all across the world. The Colombian-American singer-songwriter is known to defy genres, blending sounds from all different lanes and sprinkling in her own signature style.
Most recently, she's headlining a joint tour with Jorja Smith, taking over two days at Greek Theatre in Los Angeles.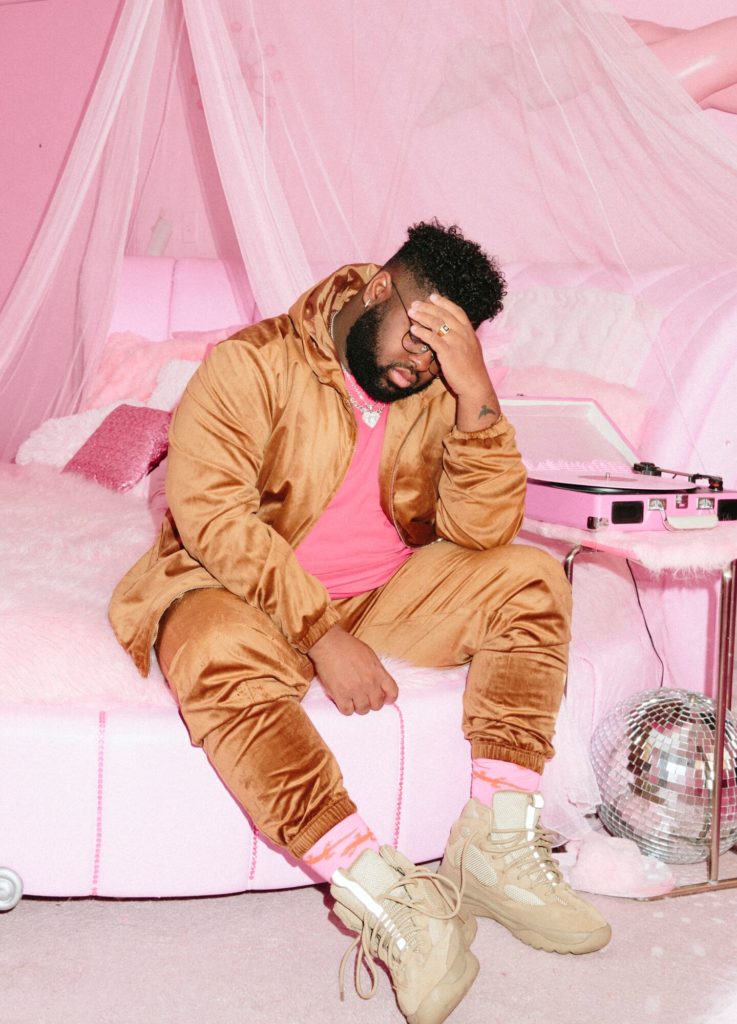 Who is Pink Sweat$ besides a man who rocks pink sweats? One of the most fire new R&B singers to come of this generation. It was his breakout single "Honesty" that caught the attention of music-lovers nationwide. He croons on the chorus, "She said, "What if I dive deep? / Will you come in after me?"
In addition, he recently unleashed his Volume 2 EP and embarked on his first headlining tour ever.
The Summer Walker movement is real. The Atlanta native blew up after the release of "CPR", but it was her follow-up single "Girls Need Love" that really stole the hearts of both females and males all across the world. Signed to LVRN (home to 6lack, Boogie), the ex-stripper turned recording artist proves dreams really do come true as long as you work hard and never give up.
Plus, Drake hopping on the remix to "Girls Need Love" was the cherry on top.
"In a falsetto, she like, ooh, ooh, baby!" The-Dream's vocal range stays strong from generation to generation, hitting high notes that aspiring singers can only dream of. Aside from his greatest hits — "I Luv Your Girl," "Rockin' That Sh**," "Shawty Is Da Shit," etc. — the North Carolina native even helped Rihanna pen one of her greatest hits "Umbrella."
If that's not enough, he recently unleashed his Ménage à Trois: Sextape Vol. 1, 2, 3. Baby-making music at the finest!
Nappy boy! T-Pain needs no introduction. The legend of autotune and R&B hits is still shutting down stages all across the world, performing cuts like "Buy U A Drank," "Blame It," "I'm Sprung," "I'm N Luv (Wit A Stripper)," and so many more. If that's not enough, this year he returned with another fire project titled 1UP.
If you ever question his legacy, just listen to the album's closing track "Goat Talk" featuring Lil Wayne.
"These are my confessions!" Seeing Usher on the bill ensues immediate nostalgia. The well-respected R&B singer has a long catalog of hits, such as "You Got It Bad," "Confessions," "My Boo," "U Remind Me," "Love In This Club," and even turn out joints like "Yeah!" (featuring Lil Jon and Ludacris). While the '90s R&B vibe is extremely appreciated, Usher will probably play his new joints.
Most recently, he teamed up with legendary producer Zaytoven for a collaborative project titled A, which pays homage to their hometown of Atlanta.