Plenty of options abound for Orange County concert-goers
Fri. 1/25
MARTIN TAYLOR
It says much about the dexterity and intimacy of Martin Taylor's fingerstyle gypsy-jazz guitar that audiophile hi-fi maker Linn signed him to their record label in the 1990s to help demonstrate their equipment's legendary fidelity. A protégé of Ike Isaacs and former longtime Stéphane Grappelli band member, this affable Englishman has carved out a formidable solo career over the past 30 years, punctuated by collaborations with fellow virtuosos including Chet Atkins, Steve Howe, Frank Vignola and, most recently, Tommy Emmanuel. Arguably the most accomplished solo jazz guitarist on the planet, the unassuming Taylor ushers Django Reinhardt's legacy forward with innate musicality and tingling sincerity.
At Dana Point Community House, also Sat. 1/26 at Mission Viejo Civic Center
Click here to purchase tickets
Fri. 2/8
U.S. BOMBS
Bassist Stevie D's recent terminal cancer diagnosis will lend U.S. Bombs' current tour both incredible poignancy and an urgency well suited to the veteran O.C. outfit's restless street punk. Celebrating its 25th anniversary in 2018, U.S. Bombs was formed by its sole constant, former pro skater Duane Peters, but appeared to have exploded for good after 2013's "Generation Kennedy No More" compilation album. However, four years later, the ultra-prolific Peters – who juggles multiple on-again-off-again bands with tumultuous lifestyle that would've long ago destroyed lesser mortals – announced an all-new, five-piece Bombs, and the band's first new studio album in a dozen years, "Road Case," was released in November.
At Marty's on Newport, Tustin
Click here to purchase tickets
Sat. 2/9
STEEP CANYON RANGERS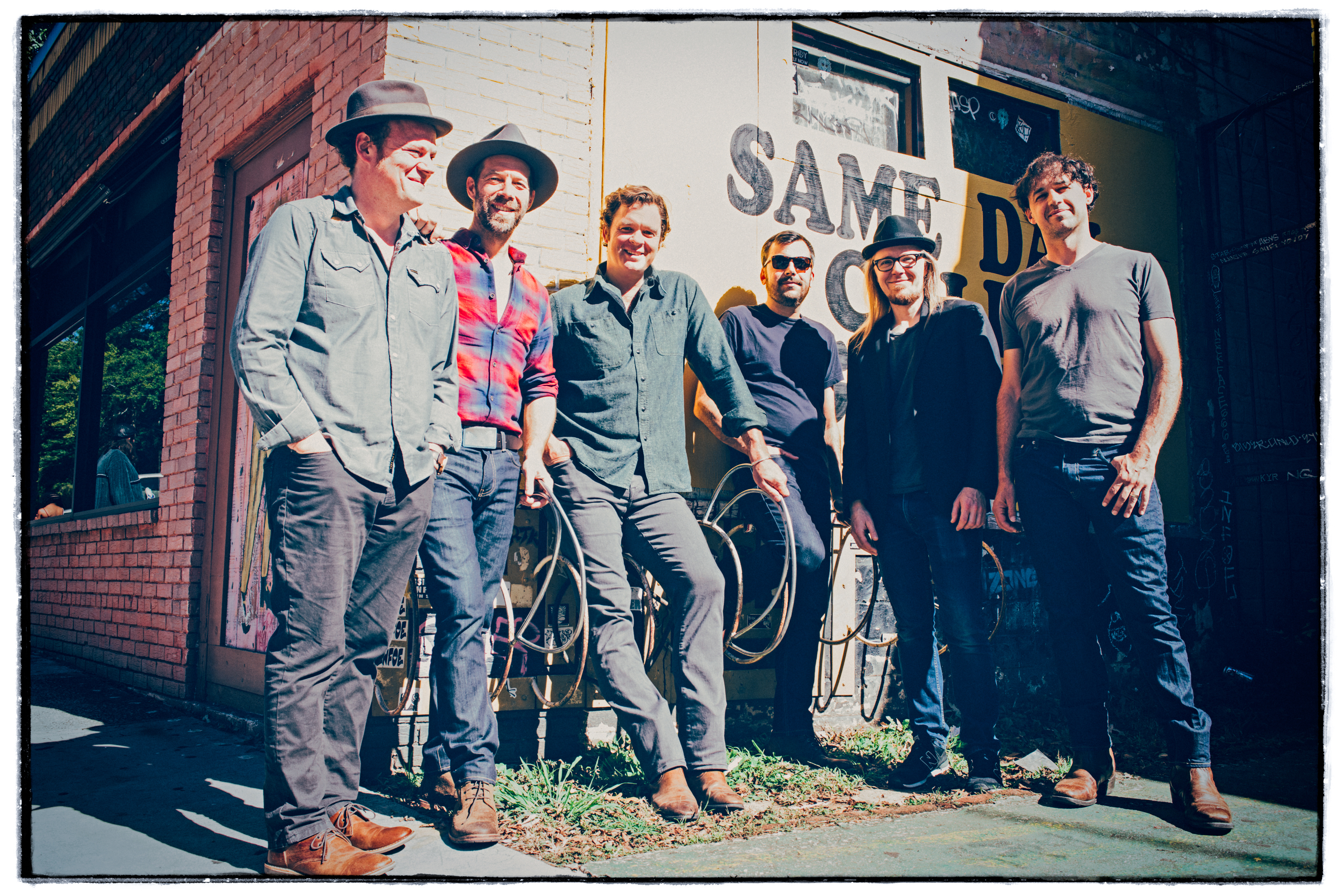 While their association with (and championing by) Steve Martin put Steep Canyon Rangers on the mainstream map, in fact only two of their 11 albums have been collaborations with the superstar actor and accomplished banjoist. Indeed, their 2013 Grammy Award for Best Bluegrass Album was for the Martin-less "Nobody Knows You." Released in 2018, the live-in-the-studio "Out in the Open" finds the sextet doing what they do best, no overdubs needed, and gives fair warning of what to expect at the Barclay Theatre, with vocalist Woody Platt's understated storytelling wending its way amongst fiddle, mandolin, banjo and stand-up bass with a glow gently fanned by his bandmates' intuitive harmonizing.
At Irvine Barclay Theatre, Irvine
Click here to purchase tickets
Tue. 2/12
KISS
While a second farewell tour is an incongruous concept, it comes as little surprise from a b(r)and that's equal parts musical endeavor and marketing machine. Formed in 1973, arch glamsters Kiss played their first "final" tour in 2000-2001, but reunited within a year (albeit with a different lineup). This sophomore stab at hanging up their platform boots will apparently last for three years and be what guitarist/vocalist Paul Stanley – the sole Kiss constant alongside singing bassist Gene Simmons – describes as his band's "most explosive, biggest show." Stanley also teased that former members might make appearances on this mammoth trek but, either way, expect an utterly entertaining, over-the-top extravaganza of everything-bigger-than-everything-else Kiss-ness.
At Honda Center, Anaheim
Click here to purchase tickets
Thu. 2/14
PANIC! AT THE DISCO
At some point, one-time Las Vegas quartet Panic! At The Disco became just singer/multi-instrumentalist Brendon Urie. Yet this hasn't dulled its vivid 'n' varied vaudevillian pop and shamelessly gorgeous, mega-production stage show. While Panic! initially rejected the (lack of) Vegas music scene – recording its 2-million-selling debut album before even performing a show – Urie has slowly morphed into a Sinatra-esque Sin City lounge singer, with all the throwback showmanship and vocal prowess this implies. An ultra-talented middle finger to his critics, Urie – flanked by whoever happens to be his band at the time, lately including a horn section – is ringmaster of a concert experience worthy of prime-time Mötley Crüe.
At Honda Center, Anaheim
Click here to purchase tickets
Tue. 2/19
CYPRESS HILL
South Gate's Cypress Hill has carved a storied career from seamlessly intersecting two mainstays of American youth: hip-hop and herb. While their stoner synonymy has helped sustain the veteran quartet, there's so much more to their story: the first chart-topping Latino American hip-hop group, who also made fascinating forays into reggae (notably on 2004's "Till Death Us Do Part") and rock (2000's "(Rock) Superstar" remains a radio regular). Juxtaposing B-Real's cartoonishly nasal rhyming against Sen Dog's imposing, prison-yard rant, with boldly psychedelic production by DJ Muggs, Cypress Hill's best work has a quirky 3-D quality laced with eccentric samples and open-minded nods to heavy metal.
At House of Blues, Anaheim
Click here to purchase tickets
Fri. 3/1
RED DRAGON CARTEL
It's a long way from headlining arenas as Ozzy Osbourne's right-hand man to bringing your own band to Santa Ana's modest, street-corner Malone's. But the outsize talents of guitarist Jake E. Lee – who collaborated with the Double-O during his1980s heyday – transcend this change in fortunes. His Red Dragon Cartel is still making arena-worthy music, surroundings be damned. If you enjoy Lee-era Ozzy, or his subsequent Badlands outfit, you'll likely appreciate RDC. Lee's songwriting and agile, blues-informed playing remain utterly distinctive, and vocalist Darren James Smith even conjures a little Oz. Wafting Monster Magnet and early Alice in Chains, RDC isn't just for guitar-onados, with robust songs and soulful performances far eclipsing mere shredding.
At Malone's, Santa Ana
Click here to purchase tickets
Sat. 3/2
SARAH BRIGHTMAN
Sarah Brightman's late-1970s disco-licious beginnings with London's Hot Gossip dance troupe offered little hint of her imminent tidal wave of a career. Today, she's the best-selling soprano of all time and credited with inventing the "classical crossover" genre. It was Brightman's collaboration with composer (and later husband) Andrew Lloyd Weber, leading to starring roles in a string of hit '80s West End and Broadway musicals (plus the 40-million-selling "Phantom of the Opera London" cast album), that made her a household name. Her subsequent solo success has been stratospheric, spawning 180 gold and platinum awards, thanks to a famously chameleon pop/classical voice that's once again in full effect on inspirational 15th album, "Hymn," released in November.
At Honda Center, Anaheim
Click here to purchase tickets
Thu. 3/14
DEE DEE BRIDGEWATER with the MEMPHIS SOULPHONY
Her storied career stretching back to the early 1970s, there's little left in the jazz world for Dee Dee Bridgewater to conquer. Among her generation's most celebrated voices, she's collaborated with the likes of Dizzy Gillespie, Ray Charles and Horace Silver, and scooped a trio of Grammy Awards. Her 2017 collection "Memphis… Yes, I'm Ready" marks a stylistic departure, celebrating Bridgewater's birthplace through strutting renditions of soul, rock 'n' roll, and R&B songs with Memphis associations. Injuries from separate freak falls at the turn of 2017 have barely slowed down the 68-year-old on stage, where she continues to slinkily stroll and cajole, albeit sans her signature high heels.
At Irvine Barclay Theatre, Irvine